Rio 2.0 rates potential signs of extraterrestrial life from 0 to 10, with 10 equivalent to 'an alien shaking your hand'.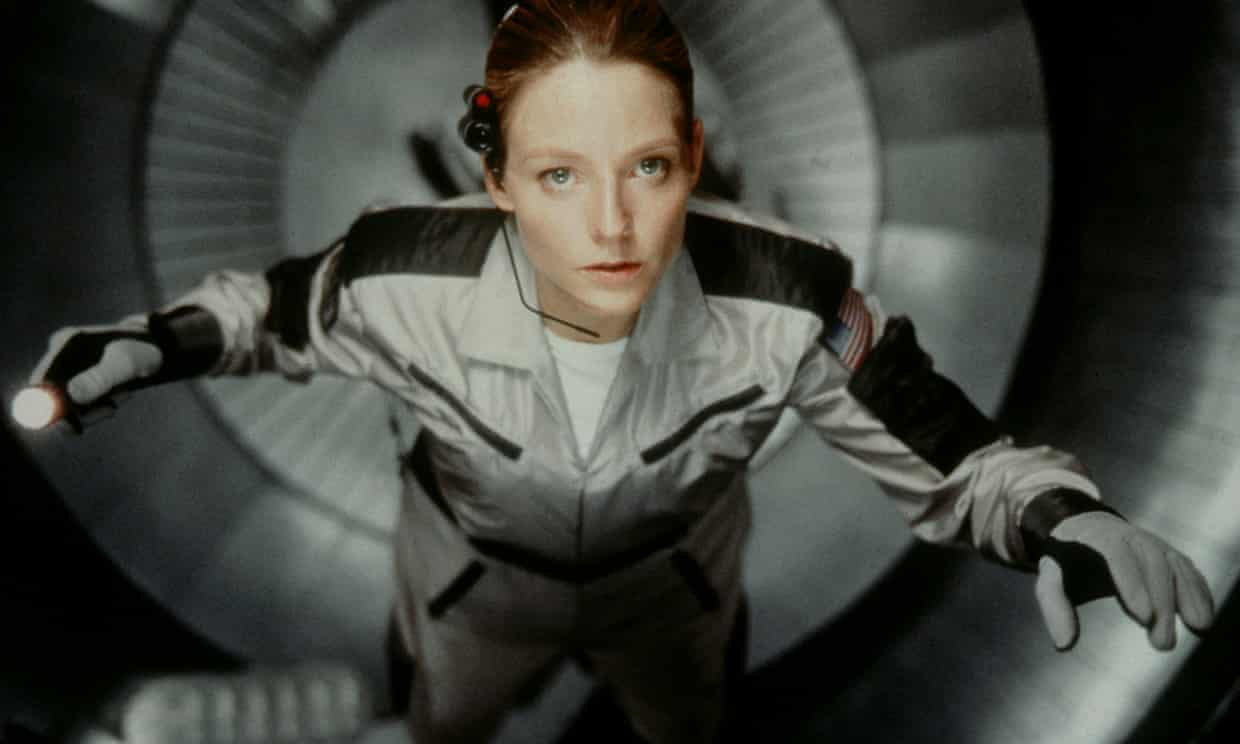 Alien seeker … Jodie Foster as Ellie Arroway in the 1997 movie Contact, based on Carl Sagan's novel. Photograph: Rex/Shutterstock
When a team of Russian astronomers reported in 2015 that a telescope in the Caucasus region had intercepted a mysterious signal from a distant star, talk of extraterrestrials was not far behind. As some asked: was this proof aliens were trying to contact us?
The answer came soon enough. Follow-up observations from other telescopes failed to confirm the signal and researchers came to the conclusion that the source of the signal was far closer to home. The chances are it came from a passing plane or a person on a citizens band radio, or was down to a glitch in the telescope's electronics.
It was not the first time public excitement had been whipped up by signals that turned out to be proof of something far less exciting than an advanced extraterrestrial civilisation. And in expectation that more false signals will come, scientists have now created their own Richter-like scale to explain whether a finding is a damp squib or has truly seismic implications.
The new scale allows scientists to rate interesting signals detected in searches for extraterrestrial intelligence from 0 to 10, where 0 is nothing to get excited about and 10 is equivalent to "an alien space probe orbiting the Earth or an alien shaking your hand," said Duncan Forgan, who worked on the project, at the University of St Andrews Centre for Exoplanet Science.
There are many alternative explanations that need to be considered when evaluating a potential extraterrestrial signal. "There could be a problem with your telescope or a radio frequency coming from something on Earth," Forgan said. "You might think you found an alien but actually you found a taxi rank."
Known as Rio 2.0, the scale is a proposed upgrade of an existing Rio scale that is already used by the alien-hunting community. It assigns scores to Seti ("search for extraterrestrial intelligence") signals by taking into account both the potential implications of the signal and the likelihood that it is genuine, rather than down to natural or human-made phenomena.
"We are talking about extraordinary claims here and so you need extraordinary evidence to go with them," Forgan said. "Ideally this means multiple observations from multiple instruments – as well as from different research teams using the same instruments."
Under the proposals, scientists could issue their own Rio scale number for any interesting signals they detect, but so could fellow academics who review their work for publication. The rating system is also being made available to the public.
"It is clear from citizen science projects that the general public are able to complete similar classification tasks with relatively low amounts of training," the scientists write in the International Journal of Astrobiology.
There are an estimated 400bn stars in the Milky Way, and evidence shows that most have planets circling them. But with so many stars being observed, there is a constant risk of technical glitches or spurious signals masquerading as potential alien transmissions.
In one of the most recent false alarms, the periodic dimming of a star led to speculation that an advanced extraterrestrial civilisation had built an "alien megastructure" around their star to harvest all of its energy. Thousands of headlines and closer observations later, the real cause turned out to be dust.
Jill Tarter, a co-founder of the Seti Institute in Mountain View, California, and an author of the paper, said the new scale could be used like the Richter scale, which describes the severity of earthquakes.
A signal is scored immediately and then continuously updated as new data arrives. More credibility will be given to discoveries with multiple independent Rio scores.
Tarter, who was the inspiration for the alien-seeking Ellie Arroway in Carl Sagan's novel Contact and the subsequent movie with Jodie Foster, spotted potential extraterrestrial signals three times in her career, but each time found mundane explanations for them. The group of astronomers behind Rio 2.0 say it could be tested on fictional scenarios such as the one in the film, as well as on historical "false alarms" such as the famous "Wow!" signal.
Andrew Siemion, another co-author, and director at the Seti Research Center at the University of California, Berkeley, added: "We absolutely encourage wide assessment of the Rio scale for any purported discovery, particularly by independent scientists. It is critical in any scientific process to have independent review of methods and interpretation."
The new Rio Scale has been submitted to the International Academy of Astronautics Permanent Committee on Seti for official ratification.
See the full article here .
five-ways-keep-your-child-safe-school-shootings
Please help promote STEM in your local schools.