Dec. 13, 2021
Written by Alison Gold, NASA's Earth Science News Team
News Media Contacts
Jane J. Lee
Jet Propulsion Laboratory, Pasadena, Calif.
818-354-0307
jane.j.lee@jpl.nasa.gov
Ian J. O'Neill
Jet Propulsion Laboratory, Pasadena, Calif.
818-354-2649
ian.j.oneill@jpl.nasa.gov
The missions, including two led by the agency's Jet Propulsion Laboratory, will help monitor our changing planet. Scientists will discuss them at the American Geophysical Union's Fall Meeting.
NASA will launch four Earth science missions in 2022 to provide scientists with more information about fundamental climate systems and processes including extreme storms, surface water and oceans, and atmospheric dust. Scientists will discuss the upcoming missions at the American Geophysical Union's (AGU) 2021 Fall Meeting, hosted in New Orleans between Dec. 13 and 17.
NASA has a unique view of our planet from space. NASA's fleet of Earth-observing satellites provide high-quality data on Earth's interconnected environment, from air quality to sea ice.
These four missions will enhance the ability to monitor our changing planet:

The National Oceanic and Amtospheric Administration(US)'s JPSS-2 will help scientists predict extreme weather conditions, including floods, wildfires, volcanoes, and more.

TROPICS will use six small satellites to provide improved and rapid measurements of tropical cyclones.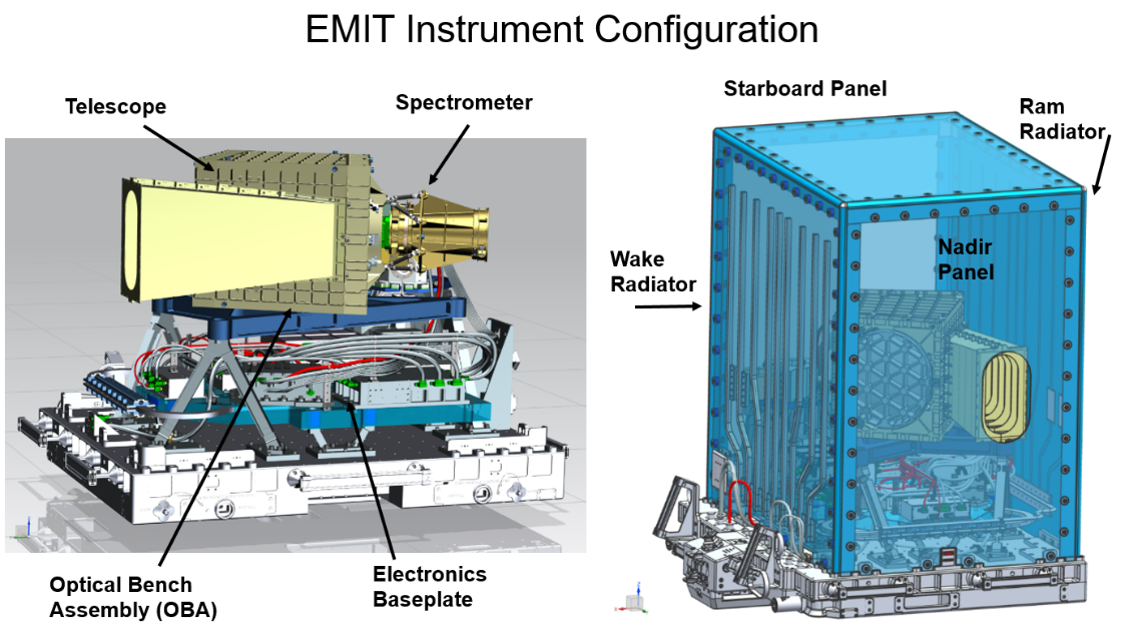 EMIT will trace the origin and composition of mineral dust that can affect climate, ecosystems, air quality, and human health with an imaging spectrometer aboard the International Space Station.

SWOT will evaluate the world's oceans and their role in climate change, as well as monitor lakes, rivers, and other surface waters.
See the full article here .
five-ways-keep-your-child-safe-school-shootings
Please help promote STEM in your local schools.
NASA JPL-Caltech Campus
NASA JPL-Caltech (US)
is a federally funded research and development center and NASA field center located in the San Gabriel Valley area of Los Angeles County, California, United States. Although the facility has a Pasadena postal address, it is actually headquartered in the city of La Cañada Flintridge, on the northwest border of Pasadena. JPL is managed by the nearby California Institute of Technology (US) for the National Aeronautics and Space Administration. The Laboratory's primary function is the construction and operation of robotic planetary spacecraft, though it also conducts Earth-orbit and astronomy missions. It is also responsible for operating NASA's Deep Space Network.
NASA Deep Space Network. Credit: NASA.
NASA Deep Space Network Station 56 Madrid Spain added in early 2021.
NASA Deep Space Network Station 14 at Goldstone Deep Space Communications Complex in California

NASA Canberra Deep Space Communication Complex, AU, Deep Space Network. Credit: NASA
NASA Deep Space Network Madrid Spain. Credit: NASA.