13 December 2018
Daniel Clery
Chris Bickel
Jia You
NASA is planning four of the largest space telescopes ever. Each would target different wavelengths and goals. Astronomers are now picking a favorite as a part of the decadal survey in astrophysics, so that it might launch sometime in the 2030s.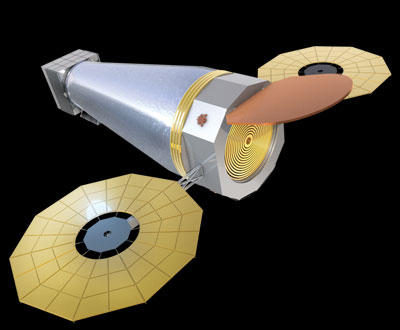 Lynx X-ray Observatory
Primary mirror size: 3 meters
Instruments: Three
Orbit location: Sun-Earth L2
Launcher: Unspecified heavy launcher
Launch mass: 7.9 metric tons
Primary science targets: First supermassive black holes
X-rays, so useful for doctors, are a pain for astronomers to gather. Earth's atmosphere blocks them, so astronomers must get to space to see the million-degree gases that shine in x-rays. Even in space the energetic photons are elusive, penetrating conventional mirrors instead of reflecting. Only a few thousand x-ray sources are known, but Lynx would find thousands more by going deeper and fainter. It would use hundreds of thin silicon mirrors arranged in nested shells to focus x-rays in glancing reflections.
One target will be supermassive black holes in the early universe, puzzling because they could not have grown so big, so fast by gobbling up star-size black holes. Seeing the gas being sucked into them may yield clues to the puzzle. Lynx also would capture stellar winds, supernovae, and the energetic jets that expel hot gases from galaxies, quenching their star formation.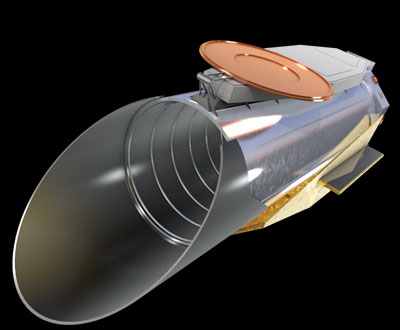 HABEX
Primary mirror size: 4 meters
Instruments: Three
Orbit location: Sun-Earth L2
Launcher: Space Launch System block 1B
Launch mass: 35 metric tons
Primary science targets: Earth-like exoplanets
HabEx would look for signs of life light-years away. Although thousands of exoplanets have been discovered indirectly, only a few large ones have been seen directly, amid the glare of their star. Current telescopes cannot capture the faint light of small rocky worlds like our own, let alone tease it apart for biosignatures such as oxygen and methane.
HabEx's 4-meter mirror would work in concert with a starshade, a flower-shaped mask 72 meters across that would float 124,000 kilometers away and block the light of a star so that HabEx can see planets around it. HabEx will also have an internal coronagraph, which also blocks starlight, but less effectively than the starshade.
No starshade has ever flown, but, proponents say, HabEx is still the surest way to answer the question: Are we alone?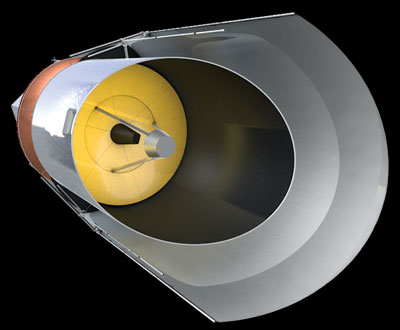 The Origins Space Telescope
Primary mirror size: 9 meters
Instruments: Five
Orbit location: Sun-Earth L2
Launcher: Space Launch System block 2
Launch mass: 30 metric tons
Primary science targets: Gas clouds and planet-forming disks
Origins will stare at the cold universe: galactic gas clouds, planet-forming disks, and other objects that glow feebly in the far infrared. That means the telescope itself must be frigid to stanch its own infrared light. Few instruments have studied the far infrared, which is largely blocked by Earth's atmosphere. Origins will be much more sensitive and long lived than its predecessors, with solar-powered mechanical cryocoolers to chill the entire 9-meter telescope to 4° above absolute zero. Its five instruments will go colder still, to a fraction of a degree.
Origins could follow gas clouds collapsing into stars and dust disks spawning planets. And by monitoring water's spectral lines, Origins could track it from interstellar clouds to protoplanetary disks and on to habitable worlds.
Origins must be chilled to reduce its own infrared glow. Sunshields drop temperatures to 35 K. Solar-powered, mechanical cryocoolers take the telescope to 4 K without the need to rely on a limited supply of liquid helium.
Large UV Optical Infrared Surveyor
Primary mirror size: 15 meters
Instruments: Four
Orbit location: Sun-Earth L2
Launcher: Space Launch System block 2
Launch mass: 25 metric tons
Primary science targets: Earth-like exoplanets and first galaxies
LUVOIR, like the Hubble Space Telescope, would gather light over a broad spectrum. But Hubble's mirror is 2 meters across, whereas LUVOIR's may be 15 meters, larger than any ground-based telescope today. LUVOIR will scrutinize Earth-like exoplanets for signs of life, and watch gas cycling in and out of galaxies to fuel star formation.
LUVOIR comes with risks. Its mirror will require complex origami to fit inside a rocket fairing, and the necessary heavy-lift rocket, a version of NASA's troubled Space Launch System, may never materialize. At more than twice the size of the James Webb Space Telescope(JWST), LUVOIR may cost twice as much, critics say.
Not so, supporters argue: The mirror is only a fraction of the mission's cost, and LUVOIR won't need the elaborate sunshield or cryocoolers that were essential for JWST's infrared instruments.
See the full article here .
Producer: Jia You Supervising producers: Alberto Cuadra, Beth Rakouskas Graphics: Chris Bickel Web development: Jia You Illustration: Eiko Ojala Animation: Nirja Desai Text: Daniel Clery Editor: Eric Hand

five-ways-keep-your-child-safe-school-shootings
Please help promote STEM in your local schools.


Stem Education Coalition