And
5.28.23
Kelly Kizer Whitt
Deborah Byrd

Astronomer Frank Drake speaking at Cornell University in October 2017. Image via Wikipedia (CC BY-SA 4.0).
Astronomer Frank Drake
May 28, 2023, would be the 93rd birthday of astronomer Frank Drake. Sadly, he passed away recently, on September 2, 2022. Drake was an early visionary in the search for other civilizations in our Milky Way galaxy.
In 1960, Drake spearheaded Project Ozma, the first modern attempt to listen for radio transmissions from otherworldly intelligences.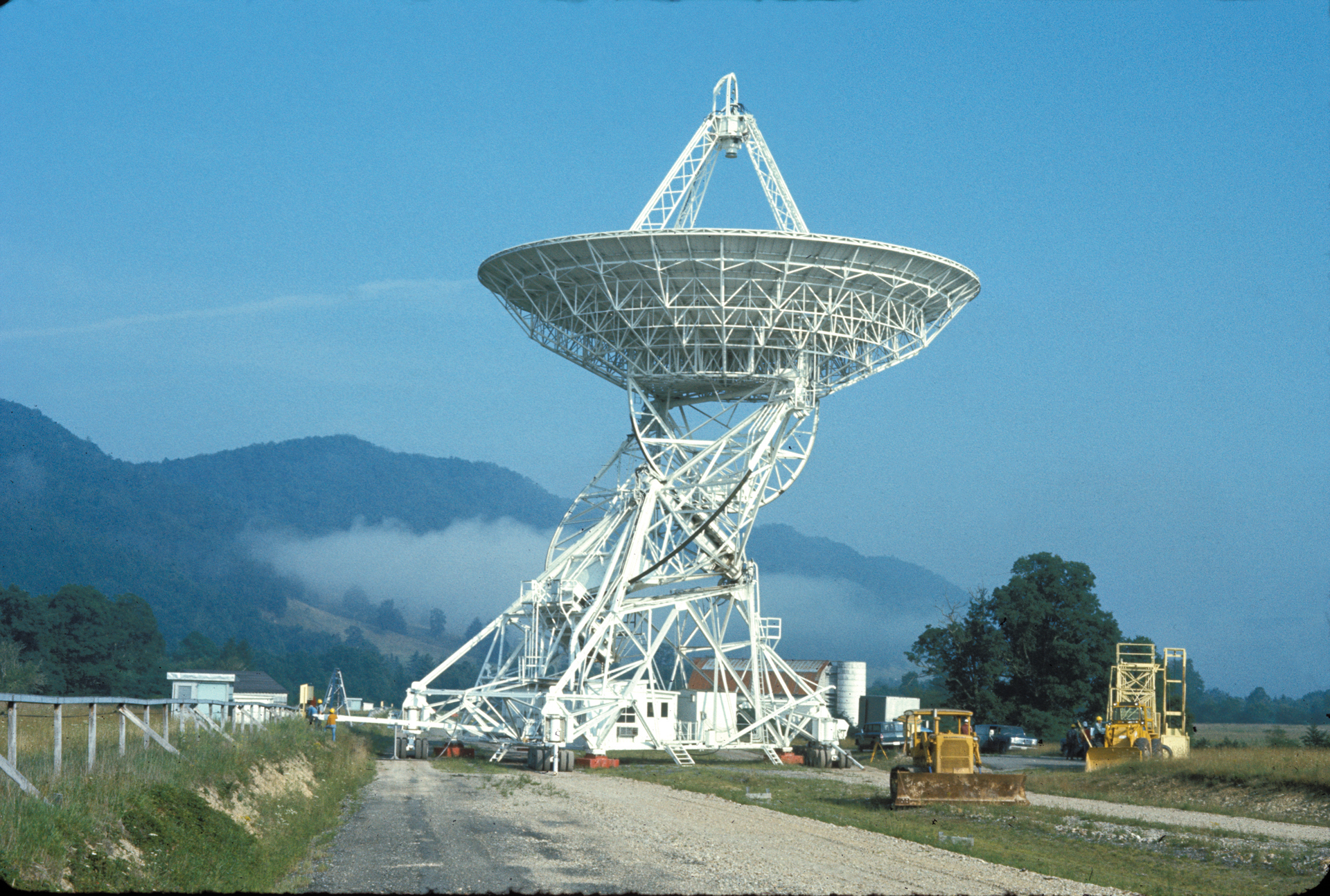 Previously, owned by the National Radio Astronomy Observatory (NRAO), Green Bank Observatory's second 85-foot telescope (85-2) was, like its predecessor, the Howard E. Tatel Telescope, was built from a kit by the Blaw-Knox Corporation. Completed in February 1964, the 85-2 paired with the Tatel to form the NRAO's first array, the Green Bank Interferometer (GBI). The GBI was changeable, because the 85-2 telescope sat on its own set of 64 wheels, and tractors could haul it up and down this stretch of road leading from the Tatel. In fact, the D7 Bulldozer in the foreground right was used as a pulling truck. Changing the distance between the 85-footers changed the resolution of the array's combined view: farther equals higher resolution. An early computer combined the data from the two telescopes, and the cable tray for the signals runs along the far left of this photo. Today, there are three 85-foot dish antenna's that for the GBI.
Then, on November 1, 1961, Drake, Carl Sagan and other astronomers met at the site of the Green Bank Telescope in Green Bank, West Virginia. And at that meeting, Drake presented what has become known as the Drake equation.

NASA
__________________________________________________________________
__________________________________________________________________
Scientists and others found the Drake equation fascinating then … and they still do. The Drake equation is a tool for contemplating how many intelligent civilizations might be capable of communicating with us from elsewhere in the galaxy. From Drake's formulation of the equation – and the 1961 meeting in Green Bank – the field of research and scientific organization known as SETI, the search for extraterrestrial intelligence, was born.
What is the Drake equation?
The Drake equation is a mathematical formula for thinking about how many civilizations beyond Earth might be able to communicate with us. Nowadays when you hear astronomers speak of life beyond Earth, they might be focused on biosignatures. That's where they are looking for evidence of life, but for simple or multicellular life. For example, possible life forms under rocks on Mars or in the atmosphere of Venus. However, the Drake equation focuses on something different. In fact, it's the search for advanced and communicating civilizations.
Thus, here is the Drake equation: N = R* • fp • ne • fl • fi • fc • L
Breaking down the Drake equation
N = the number of civilizations in our galaxy with which communication might be possible.
R* = the average rate of star formation in our galaxy.
fp = the fraction of those stars that have planets.
ne = the average number of planets that can potentially support life per star that has planets.
fl = the fraction of planets that could support life that actually develop life at some point.
fi = the fraction of planets with civilizations that actually go on to develop intelligent life.
fc = the fraction of civilizations that develop a technology that releases detectable signs of their existence into space.
L = the length of time for which such civilizations release detectable signals into space.
As originally formulated, the Drake equation is less a true mathematical formula and more a way to start a conversation. So the value of N – the number of civilizations with which we might communicate – is difficult to determine if you don't have solid numbers on all the factors that need to be considered.
So do astronomers know the rate of star formation in our Milky Way? Yes, approximately. The rate of star formation is somewhere around 3 solar masses per year. Next, do they know how many stars form planets? Of course, we didn't know that number in 1961, but now we do. In fact, the answer is thought to be that most, if not all, of them form planets.
But, as you go onward in the equation, the state of our knowledge begins to falter. First, we don't know the mean number of planets that could support life per star with planets. Second, we don't know the fraction of life-supporting planets that develop life. And so on.
Drake equation revisited
Additionally, a wonderful thing about the Drake equation, is it continues to inspire fresh thinking about extraterrestrial life among astronomers. So in 2016, Adam Frank and Woodruff Sullivan put their heads together to publish a paper in the journal Astrobiology [below] in which they presented the Drake equation in a new light. Then they noted that technological advancements in astronomy had made better estimates possible of two Drake equation factors:
The fraction of stars with planets, fp, is now estimated to be 1.0, meaning all stars have planets
The number of planets per star where conditions are suitable for life, ne, is now estimated to be 0.2, meaning one in five planets can support life
A case for rewriting the Drake equation
In May 2021, John Gertz made a case for rewriting the Drake equation in a paper accepted for publication by the Journal of the British Interplanetary Society [below]. Here are Gertz's thoughts on the Drake equations variables:
R*, the mean rate of star formation changes over the history of our galaxy. Plus, what about other galaxies? The rate of star formation would be different. In his May 2021 paper, Gertz suggested changing R* to Ns. That's for the number of candidate stars in the Milky Way that fall within our field of view. He pointed out that 80% of these stars would be stars not so very different from our sun.
Fp, the fraction of stars that have planets, is no longer a big unknown. That's because we now know that planets around stars are quite common.
Ne, the number of rocky planets in a star's habitable zone, is too limiting. Plus the presence of an atmosphere and water are important considerations. But so are the countless moons where life could exist around planets outside a star's habitable zone. So Gertz recommends replacing this variable with Ntb. That stands for the total number of bodies that could support life on or beneath their surfaces.
Currently, Fl, the fraction of planets that develop life, is unknowable. Also, it's still not understood the origin of life on Earth, much less how common or rare it is in the universe.
Fi, the fraction of planets with life that develop intelligence, is also unknowable. If we don't know how common life may be in the universe, we don't know how common intelligent life may be.
More of Gertz's suggested revisions
Fc, the fraction of intelligent civilizations technologically capable and actively trying to communicate with us, doesn't take into consideration the vast expanses that communication would have to travel between our home worlds. But we could also unintentionally stumble across a signal (perhaps the Wow! signal?).
Then a better variable, Gertz says, is Fd, the fraction of technological life that is detectable by any means. However, the problem may not be the civilization sending us a message. Instead, the problem could be that we aren't advanced enough to detect or receive it.
L, the length of time a civilization is communicative, depends on how long they can sustain themselves before they either self-destruct or something external (asteroid, supernova or the like) takes them out. We don't know the answer, either for ourselves or for an alien civilization. This variable is the one that Carl Sagan considered most uncertain. Gertz's ideas about L mesh nicely with Avi Loeb's assertion that 'Oumuamua is of alien origin. Gertz commented:
"The Drake equation was predicated upon the notion that there is a finite number of currently existing alien civilizations ensconced among the stars, some of whom will be signaling their presence to us using radio or optical lasers. However, this ignores another school of thought which holds that ET's far better strategy would be to send physical probes to our solar system to surveil and ultimately make contact with us. Such probes could represent information from innumerable civilizations, many of whom may have long ago perished. If this is the case, Drake's L is irrelevant, since the probe might far outlive its progenitor, and his N reduces to one, the single probe that makes its presence known to us through which alone we might communicate with the rest of the galaxy."
Gertz's final version of the Drake equation
What's left is John Gertz's updated take on the Drake equation: N = ns • fp • ntb • fl • fi • fd • L
ns is the number of spots on the sky within our field of view.
fp is the fraction of stars with planets.
ntb is the average number of bodies within each that could engender life.
fl is the fraction of those that actually do give birth to life.
fi is the fraction of systems with life that evolves technological intelligence.
fd is the fraction of technological life that is detectable by any means.
L is the duration of detectability.
Where do SETI researchers go from here?
The plan is for radio wave and visible-light observations, combined with technological advances that will eventually let scientists survey one million nearby stars, the entire galactic plane and 100 nearby galaxies. Dedicated wide-field telescopes are one of the items on Gertz's wish list for SETI.
Breakthrough Listen, a project Gertz is currently involved in, is a good start.
___________________________________________________________________
Breakthrough Listen Project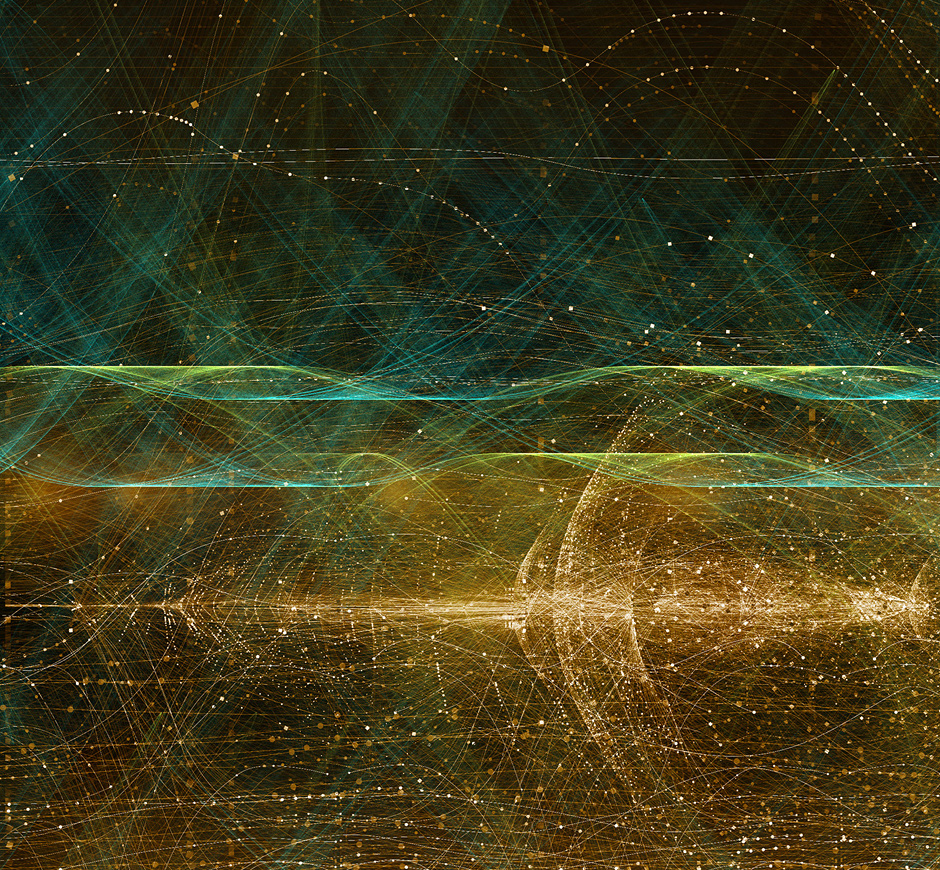 UC Observatories Lick Automated Planet Finder fully robotic 2.4-meter optical telescope at Lick Observatory, situated on the summit of Mount Hamilton, east of San Jose, California
Green Bank Radio Telescope, West Virginia, now the center piece of the Green Bank Observatory, being cut loose by the National Science Foundation, supported by Breakthrough Listen Project, West Virginia University, and operated by the nonprofit Associated Universities, Inc.
CSIRO-Commonwealth Scientific and Industrial Research Organisation (AU) Parkes Observatory [ Murriyang, the traditional Indigenous name] , located 20 kilometres north of the town of Parkes, New South Wales, Australia, 414.80m above sea level.
SKA SARAO Meerkat telescope(SA) 90 km outside the small Northern Cape town of Carnarvon, SA.
Newly added
University of Arizona Veritas Four Čerenkov telescopes A novel gamma ray telescope under construction at the CfA Fred Lawrence Whipple Observatory, Mount Hopkins, Arizona, altitude 2,606 m 8,550 ft. A large project known as the Čerenkov Telescope Array, composed of hundreds of similar telescopes to be situated at Roque de los Muchachos Observatory [Instituto de Astrofísica de Canarias ](ES) in the Canary Islands and Chile at European Southern Observatory Cerro Paranal(EU) site. The telescope on Mount Hopkins will be fitted with a prototype high-speed camera, assembled at the University of Wisconsin–Madison and capable of taking pictures at a billion frames per second. Credit: Vladimir Vassiliev. ___________________________________________________________________
It is the largest-ever scientific research program aimed at finding evidence of civilizations beyond Earth. Breakthrough Listen scans the radio spectrum with the world's most powerful instruments. Gertz said:
"Breakthrough Listen is a game-changer. Because of it, more SETI is accomplished in a single day than was ever before accomplished in a full year."
Funding will be the key to continued searches, and, with a lot of planning and maybe a little luck, to future success in finding an intelligent civilization in the wider universe.

The Drake Equation After Sixty Years | Part 1

The Birth-Death Drake Equation | Part 2
Astrobiology 2016
Journal of the British Interplanetary Society 2021

https://www.semanticscholar.org
See the full article here .
Comments are invited and will be appreciated, especially if the reader finds any errors which I can correct. Use "Reply".

five-ways-keep-your-child-safe-school-shootings
Please help promote STEM in your local schools.
SETI Institute
About The SETI Institute
What is life? How does it begin? Are we alone? These are some of the questions we ask in our quest to learn about and share the wonders of the universe. At the SETI Institute we have a passion for discovery and for passing knowledge along as scientific ambassadors.
The SETI Institute is a 501 (c)(3) nonprofit scientific research institute headquartered in Mountain View, California. We are a key research contractor to NASA and the National Science Foundation (NSF), and we collaborate with industry partners throughout Silicon Valley and beyond.
Founded in 1984, the SETI Institute employs more than 130 scientists, educators, and administrative staff. Work at the SETI Institute is anchored by three centers: the Carl Sagan Center for the Study of Life in the Universe (research), the Center for Education and the Center for Outreach.
The SETI Institute welcomes philanthropic support from individuals, private foundations, corporations and other groups to support our education and outreach initiatives, as well as unfunded scientific research and fieldwork.
A Special Thank You to SETI Institute Partners and Collaborators
• Campoalto, Chile, NASA Ames Research Center, NASA Headquarters, National Science Foundation, Aerojet Rocketdyne,SRI International
Frontier Development Lab Partners
• Breakthrough Prize Foundation, The European Space Agency [La Agencia Espacial Europea] [Agence spatiale européenne][Europäische Weltraumorganisation](EU), Google Cloud, IBM, Intel, KBRwyle. Kx Lockheed Martin, NASA Ames Research Center, Nvidia, SpaceResources Luxembourg, XPrize
In-kind Service Providers
• Gunderson Dettmer – General legal services, Hello Pilgrim – Website Design and Development Steptoe & Johnson – IP legal services, Danielle Futselaar
SETI/Allen Telescope Array situated at the Hat Creek Radio Observatory, 290 miles (470 km) northeast of San Francisco, California, USA, Altitude 986 m (3,235 ft), the origins of the Institute's search.
March 23, 2015
By Hilary Lebow

The NIROSETI instrument saw first light on the Nickel 1-meter Telescope at Lick Observatory on March 15, 2015. (Photo by Laurie Hatch.)
Astronomers are expanding the search for extraterrestrial intelligence into a new realm with detectors tuned to infrared light at UC's Lick Observatory. A new instrument, called NIROSETI, will soon scour the sky for messages from other worlds.
Shelley Wright of UC San Diego with NIROSETI, developed at U Toronto Dunlap Institute for Astronomy and Astrophysics (CA) at the 1-meter Nickel Telescope at Lick Observatory at UC Santa Cruz
NIROSETI team from left to right Rem Stone UCO Lick Observatory Dan Werthimer, UC Berkeley; Jérôme Maire, U Toronto; Shelley Wright, UCSD; Patrick Dorval, U Toronto; Richard Treffers, Starman Systems. (Image by Laurie Hatch).
Laser SETI
There is also an installation at Robert Ferguson Observatory, Sonoma, CA aimed West for full coverage [no image available].
SETI Institute – 189 Bernardo Ave., Suite 100
Mountain View, CA 94043
Phone 650.961.6633 – Fax 650-961-7099
Privacy Policy – Questions and Comments
Deborah Byrd created the EarthSky radio series in 1991 and founded EarthSky.org in 1994. Today, she serves as Editor-in-Chief of this website. She has won a galaxy of awards from the broadcasting and science communities, including having an asteroid named 3505 Byrd in her honor. A science communicator and educator since 1976, Byrd believes in science as a force for good in the world and a vital tool for the 21st century. "Being an EarthSky editor is like hosting a big global party for cool nature-lovers," she says.