From CSIRO (AU)-Commonwealth Scientific and Industrial Research Organization
10.19.22
Sibel Korhaliller
Updated market projections released by CSIRO, Australia's national science agency, have shown that quantum technology is forecast to reach $6 billion and generate more than 19,000 jobs in Australia by 2045.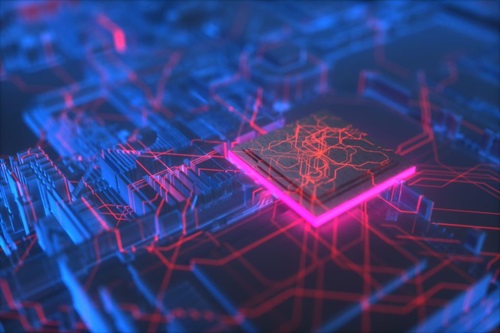 By 2030, Australia's quantum technology opportunity could reach $2.2 billion. By 2045, Australia's quantum technology opportunity could almost reach nearly $6 billion in total.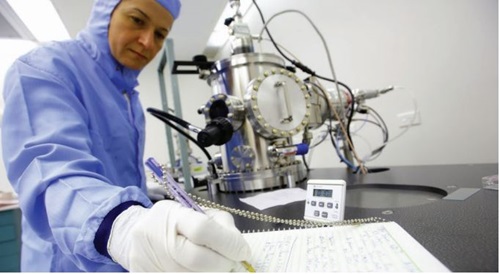 Australia has strong research capabilities in quantum hardware development and quantum information science, both of which are critical to the development of the hardware and software stack needed to enable functional quantum computing applications.
CSIRO's original Growing Australia's Quantum Technology Industry Roadmap has been updated two years on and reflects the growth trajectory of quantum technology across the report's three key domains of quantum computing, sensing and measurement, and communications.
The new report provides conservative estimates and refinements of the original modelling and extends the forecast from 2040 to 2045 while affirming the economic results from the earlier report.
CSIRO Senior Economist Mingji Liu said that the updated figures reflected recent domestic and global developments in quantum technology opportunities.
"Our updated modelling reaffirms that quantum technology continues to be a significant opportunity for Australia in the years to come," Mr Liu said.
"Although there is still uncertainty as to how quantum technology will be commercialized both around the world and domestically, the start-up funding and investment in quantum is encouraging," he said.
According to CSIRO Quantum Technologies Director Jim Rabeau, it's an exciting time for Australia in quantum technology.
"In the last 18 months alone we've seen a significant increase in focus to strengthen our position in the emerging global quantum industry," Mr Rabeau said.
"CSIRO has launched its Future Science Platform, a number of new companies have been backed or reached key milestones, a tech industry group has been formed and we're seeing an intensive national focus.
"The key now will be to sustain and grow over the long term," he said.
According to CSIRO Chief Executive Larry Marshall, Australia is now at a pivotal stage of growing its quantum industry and is at a tipping point between research and commercial development.
"We need to harness our bold vision for what this breakthrough technology could mean for some of our largest industries," Dr Marshall said.
Key updated figures from the economic modelling:
Our new results show that by 2030, Australia's quantum technology opportunity in revenue terms could conservatively reach $2.2 billion and could generate 8,700 jobs.
In five years, this could rise to reach $3.3 billion by 2035, and then reach $4.6 billion by 2040 and could generate 16,100 jobs (the same as original projections in 2020).
By 2045, Australia's quantum technology opportunity could almost be nearly $6 billion in total and could generate 19,400 jobs.
See the full article here .

five-ways-keep-your-child-safe-school-shootings
Please help promote STEM in your local schools.
CSIRO (AU)-Commonwealth Scientific and Industrial Research Organization, is Australia's national science agency and one of the largest and most diverse research agencies in the world.
CSIRO works with leading organizations around the world. From its headquarters in Canberra, CSIRO maintains more than 50 sites across Australia and in France, Chile and the United States, employing about 5,500 people.
Federally funded scientific research began in Australia 104 years ago. The Advisory Council of Science and Industry was established in 1916 but was hampered by insufficient available finance. In 1926 the research effort was reinvigorated by establishment of the Council for Scientific and Industrial Research (CSIR), which strengthened national science leadership and increased research funding. CSIR grew rapidly and achieved significant early successes. In 1949 further legislated changes included renaming the organization as CSIRO.
Notable developments by CSIRO have included the invention of atomic absorption spectroscopy; essential components of Wi-Fi technology; development of the first commercially successful polymer banknote; the invention of the insect repellent in Aerogard and the introduction of a series of biological controls into Australia, such as the introduction of myxomatosis and rabbit calicivirus for the control of rabbit populations.
Research and focus areas
Research Business Units
As at 2019, CSIRO's research areas are identified as "Impact science" and organized into the following Business Units:
Agriculture and Food
Health and Biosecurity
Data 61
Energy
Land and Water
Manufacturing
Mineral Resources
Oceans and Atmosphere
National Facilities
CSIRO manages national research facilities and scientific infrastructure on behalf of the nation to assist with the delivery of research. The national facilities and specialized laboratories are available to both international and Australian users from industry and research. As at 2019, the following National Facilities are listed:
Australian Animal Health Laboratory (AAHL)
Australia Telescope National Facility – radio telescopes included in the Facility include the Australia Telescope Compact Array, the Parkes Observatory, Mopra Radio Telescope Observatory and the Australian Square Kilometre Array Pathfinder.
CSIRO Australia Compact Array (AU), six radio telescopes at the Paul Wild Observatory, is an array of six 22-m antennas located about twenty five kilometres (16 mi) west of the town of Narrabri in Australia.
CSIRO-Commonwealth Scientific and Industrial Research Organization (AU) Parkes Observatory [Murriyang, the traditional Indigenous name], located 20 kilometres north of the town of Parkes, New South Wales, Australia, 414.80m above sea level.
NASA Canberra Deep Space Communication Complex, AU, Deep Space Network. Credit: NASA.
CSIRO Canberra campus.
ESA DSA 1, hosts a 35-metre deep-space antenna with transmission and reception in both S- and X-band and is located 140 kilometres north of Perth, Western Australia, near the town of New Norcia.
CSIRO-Commonwealth Scientific and Industrial Research Organisation (AU) CSIRO R/V Investigator.
UK Space NovaSAR-1 satellite (UK) synthetic aperture radar satellite.
CSIRO Pawsey Supercomputing Centre AU)
Magnus Cray XC40 supercomputer at Pawsey Supercomputer Centre Perth Australia.
Galaxy Cray XC30 Series Supercomputer at at Pawsey Supercomputer Centre Perth Australia.
Pausey Supercomputer CSIRO Zeus SGI Linux cluster.
Others not shown
SKA- Square Kilometer Array.
SKA Square Kilometre Array low frequency at Murchison Widefield Array, Boolardy station in outback Western Australia on the traditional lands of the Wajarri peoples.
EDGES telescope in a radio quiet zone at the Murchison Radio-astronomy Observatory in Western Australia, on the traditional lands of the Wajarri peoples.