From Curtin University (AU) : "First soil map of terrestrial and blue carbon highlights need for conservation"
6.2.23
Lucien Wilkinson
Office +61 8 9266 9185
Mobile +61 401 103 683
lucien.wilkinson@curtin.edu.au
Vanessa Beasley
Office +61 8 9266 1811
Mobile +61 466 853 121
vanessa.beasley@curtin.edu.au
Yasmine Phillips
Office +61 8 9266 9085
Mobile +61 401 103 877
yasmine.phillips@curtin.edu.au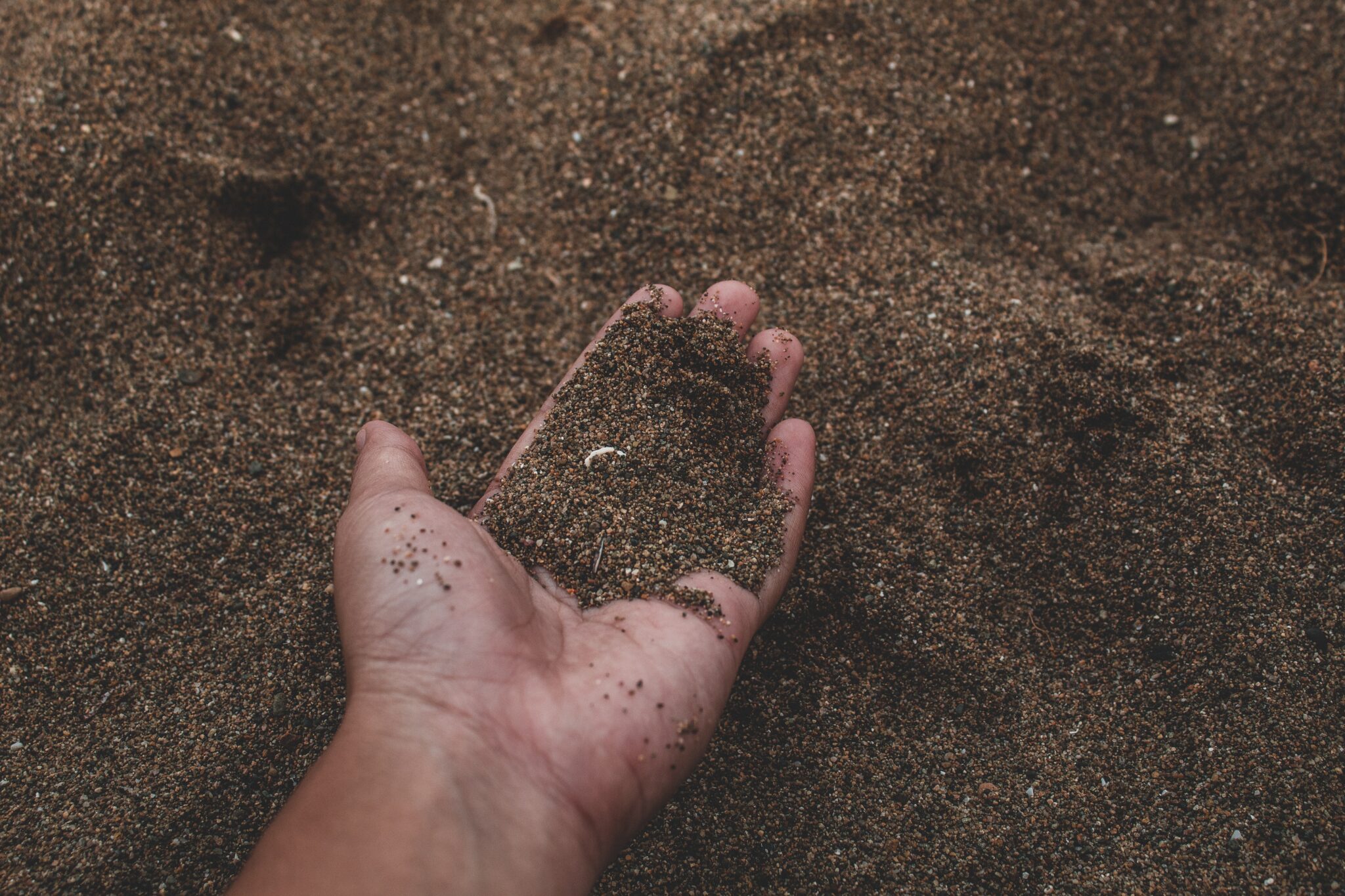 New Curtin University research has identified the most carbon-rich soils in Australia are in areas that are most threatened by human activities and climate change, including Eucalypt and mangrove forests, and woodland and grassland areas that cover large parts of the country's interior. Curtin.
Lead researcher Dr Lewis Walden from Curtin's Soil & Landscape Science Research Group in the School of Molecular and Life Sciences said the findings highlighted the need to protect key terrestrial and coastal marine ecosystems, which play an important contributing role in national strategies to mitigate climate change.
"Using multiscale machine learning, we mapped the carbon storage of soils across Australia and found the entire continent holds a total of 27.9 gigatonnes, or billion metric tonnes, of carbon in the top 30cm of the soil, which is equivalent to around 700 times Australia's total annual electricity emissions," Dr Walden said.
"Of this amount, 27.6 Gt of was in terrestrial ecosystems, with the remaining 0.35 Gt in coastal marine or 'blue carbon' ecosystems.
"We also found climate and vegetation were the main drivers of variations in carbon storage for the continent as a whole, while at a regional level this was determined by ecosystem type, the elevation and shape of the terrain, clay content, mineralogy and nutrients.
"Eucalypt and mangrove forests store the most carbon per unit area, but woodland and grasslands store more carbon in total, due to the vast areas across Australia they cover."
Professor Raphael Viscarra Rossel, who leads Curtin's Soil & Landscape Science Research Group said these carbon-rich ecosystems were known to be those most threatened by human activities and climate change.
"Our findings suggest these are essential ecosystems for conservation, preservation, emissions avoidance and nature-based climate change mitigation," Professor Viscarra Rossel said.
"These ecosystems are important as sources of products and food, and in the case of blue carbon ecosystems for providing coastal protection against storm surges and erosion, and as fisheries habitats that provide breeding grounds and nurseries for many species of marine life.
"Understanding the variation and drivers of carbon storage will help manage those ecosystems better and inform national carbon inventories and environmental policy."
Dr Walden is a Research Associate in Soil and Landscape Science Group.
Funding for the research was from the Australian Government's Australia-China Science and Research Fund Joint Research Centre on 'Next-generation soil carbon systems'.
The research used Terrestrial Ecosystem Research Network (TERN) infrastructure, which is enabled by the Australian Government's National Collaborative Research Infrastructure Strategy, and computational resources at the Pawsey Supercomputing Centre, which is funded by the Australian Government and the Government of Western Australia.
___________________________________________________
___________________________________________________
Digital maps of Soil Organic Carbon stocks are available for download via the TERN data portal.
The research is published in Communications Earth & Environment.
See the full article here .
Comments are invited and will be appreciated, especially if the reader finds any errors which I can correct. Use "Reply".
five-ways-keep-your-child-safe-school-shootings
Please help promote STEM in your local schools.
Curtin University (AU) (formerly known as Curtin University of Technology and Western Australian Institute of Technology) is an Australian public research university based in Bentley and Perth, Western Australia. The university is named after the 14th Prime Minister of Australia, John Curtin, and is the largest university in Western Australia, with over 58,000 students (as of 2016).
Curtin would like to pay respect to the indigenous members of our community by acknowledging the traditional owners of the land on which the Perth campus is located, the Wadjuk people of the Nyungar Nation; and on our Kalgoorlie campus, the Wongutha people of the North-Eastern Goldfields.
Curtin was conferred university status after legislation was passed by the Parliament of Western Australia in 1986. Since then, the university has been expanding its presence and has campuses in Singapore, Malaysia, Dubai and Mauritius. It has ties with 90 exchange universities in 20 countries. The University comprises five main faculties with over 95 specialists centres. The University formerly had a Sydney campus between 2005 & 2016. On 17 September 2015, Curtin University Council made a decision to close its Sydney campus by early 2017.
Curtin University is a member of The Australian Technology Network , and is active in research in a range of academic and practical fields, including Resources and Energy (e.g., petroleum gas), Information and Communication, Health, Ageing and Well-being (Public Health), Communities and Changing Environments, Growth and Prosperity and Creative Writing.
It is the only Western Australian university to produce a PhD recipient of the AINSE gold medal, which is the highest recognition for PhD-level research excellence in Australia and New Zealand.
Curtin has become active in research and partnerships overseas, particularly in mainland China. It is involved in a number of business, management, and research projects, particularly in supercomputing, where the university participates in a tri-continental array with nodes in Perth, Beijing, and Edinburgh. Western Australia has become an important exporter of minerals, petroleum and natural gas. The Chinese Premier Wen Jiabao visited the Woodside-funded hydrocarbon research facility during his visit to Australia in 2005.