From Michigan State University: "Global food trade research upends assumptions about how biodiversity fares"
From Michigan State University
May 12, 2022 [Just now in social media.]
Sue Nichols
Examining the complexities of global food trade and the impacts of biodiversity hotspots.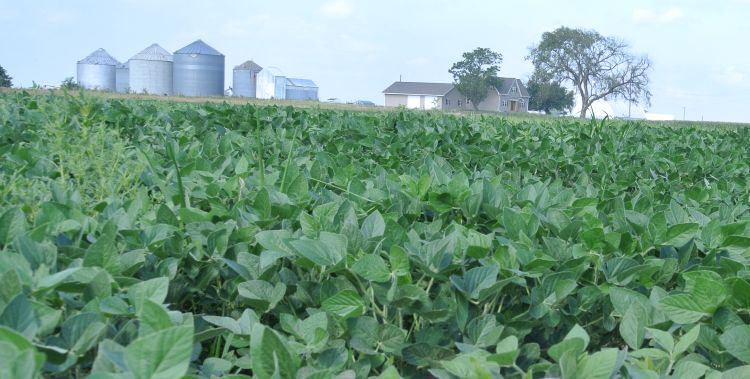 In this week's Nature Food, Michigan State University (MSU) researchers find that imports from high-income countries benefit biodiversity in low-income countries.
The findings fly in the face of conventional wisdoms: that high-income countries harm biodiversity in low-income countries by importing food from them, and yet low-income countries, particularly those with biodiversity hotspots, were increasingly becoming net importers themselves.
The findings in "International food trade benefits biodiversity and food security in low-income countries" fly in the face of conventional wisdoms: that high-income countries harm biodiversity in low-income countries by importing food from them, and yet low-income countries, particularly those with biodiversity hotspots, were increasingly becoming net importers themselves.
Two MSU sustainability scholars from the Center for Systems Integration and Sustainability (CSIS) looked at the growing complexities of global food trade for a better understanding of the interactions and impacts of growing food to feed the world and protecting some of the most precious natural resources. Their paper is entitled
Understanding the interrelationships between food security and biodiversity is essential to achieve the United Nations Sustainable Development Goals, said CSIS director Jianguo "Jack" Liu, MSU Rachel Carson Chair in Sustainability and co-author. "Our work seeks to understand how we can achieve global food security to feed a growing population without sacrificing biodiversity in the telecoupled world."
Countries that are growing both in population and wealth demand more food, and often turn to importing foods. Countries that are increasing their food exports, which often means converting their lands to farms or pastures, can find it results in damage to the environment and biodiversity.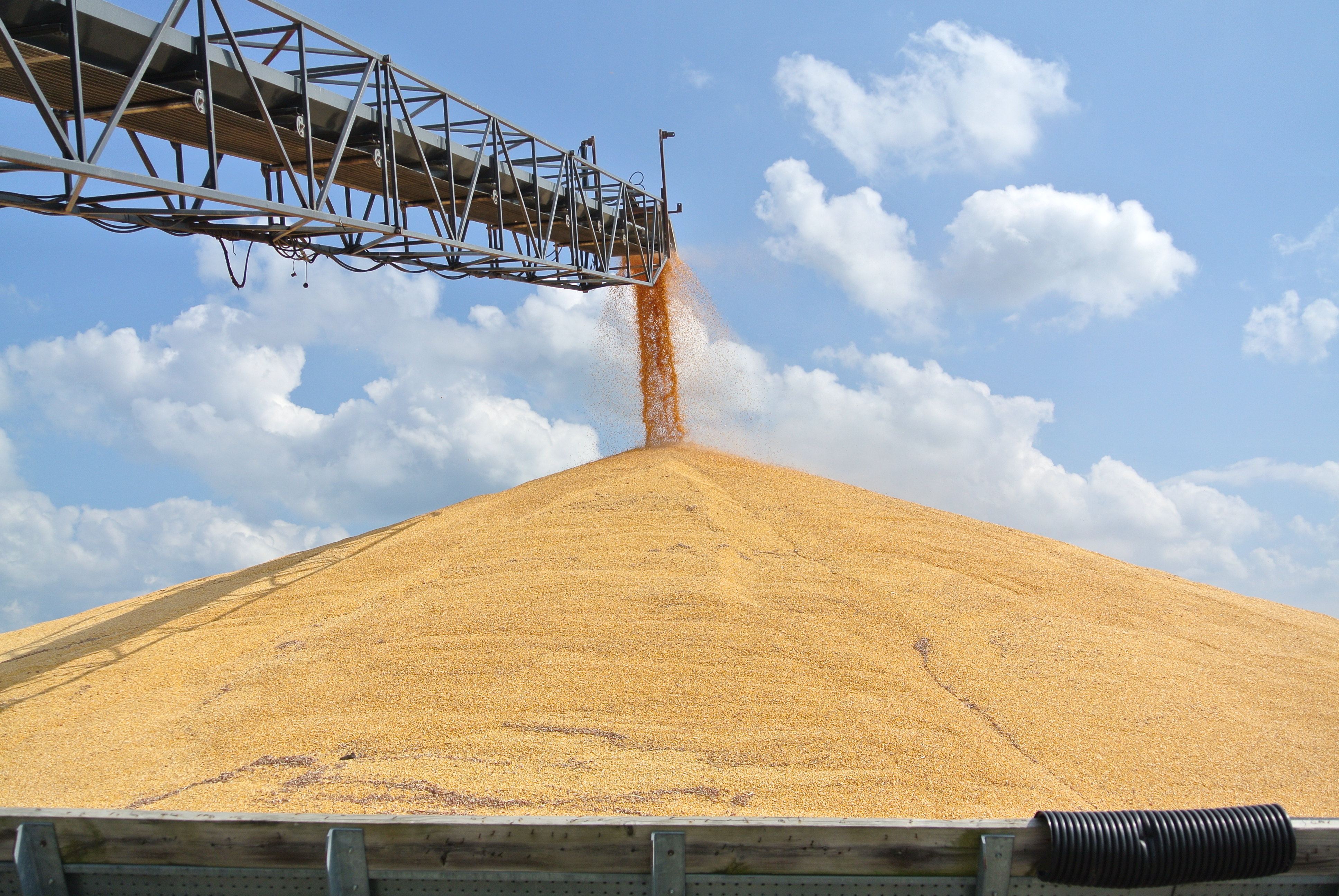 Illinois-grown corn for export.
Liu and Min Gon Chung, who received his PhD at MSU and now is a postdoctoral researcher at University of California, Merced, examined comprehensive datasets comprising 189 food items across 157 countries during 2000–2018.
The pair offer suggestions, such has having food prices include costs to biodiversity, and those earnings be used to mitigate the damages to biodiversity. Underscoring all solutions involves countries working together to strike agreements benefiting both coffers and the environment.
"With increasing the complexity of food trade among countries with and without biodiversity hotspots, more innovative approaches are needed to minimize the negative impacts of global food production and trade on biodiversity in hotspot countries worldwide," Chung said.
The work was funded by the National Science Foundation, Michigan AgBioResearch and Sustainable Michigan Endowment Project.
A related Nature News & Views article has been written by Stuart Pimm at Duke University's Nicholas School of the Environment.
See the full article here .

five-ways-keep-your-child-safe-school-shootings
Please help promote STEM in your local schools.


Stem Education Coalition
Michigan State University is a public research university located in East Lansing, Michigan, United States. Michigan State University was founded in 1855 and became the nation's first land-grant institution under the Morrill Act of 1862, serving as a model for future land-grant universities.
The university was founded as the Agricultural College of the State of Michigan, one of the country's first institutions of higher education to teach scientific agriculture. After the introduction of the Morrill Act, the college became coeducational and expanded its curriculum beyond agriculture. Today, Michigan State University is one of the largest universities in the United States (in terms of enrollment) and has approximately 634,300 living alumni worldwide.
U.S. News & World Report ranks its graduate programs the best in the U.S. in elementary teacher's education, secondary teacher's education, industrial and organizational psychology, rehabilitation counseling, African history (tied), supply chain logistics and nuclear physics in 2019. Michigan State University pioneered the studies of packaging, hospitality business, supply chain management, and communication sciences. Michigan State University is a member of the Association of American Universities and is classified among "R1: Doctoral Universities – Very high research activity". The university's campus houses the National Superconducting Cyclotron Laboratory, the W. J. Beal Botanical Garden, the Abrams Planetarium, the Wharton Center for Performing Arts, the Eli and Edythe Broad Art Museum, the the Facility for Rare Isotope Beams, and the country's largest residence hall system.
Research
The university has a long history of academic research and innovation. In 1877, botany professor William J. Beal performed the first documented genetic crosses to produce hybrid corn, which led to increased yields. Michigan State University dairy professor G. Malcolm Trout improved the process for the homogenization of milk in the 1930s, making it more commercially viable. In the 1960s, Michigan State University scientists developed cisplatin, a leading cancer fighting drug, and followed that work with the derivative, carboplatin. Albert Fert, an Adjunct professor at Michigan State University, was awarded the 2007 Nobel Prize in Physics together with Peter Grünberg.
Today Michigan State University continues its research with facilities such as the Department of Energy -sponsored Plant Research Laboratory and a particle accelerator called the National Superconducting Cyclotron Laboratory [below]. The Department of Energy Office of Science named Michigan State University as the site for the Facility for Rare Isotope Beams (FRIB). The $730 million facility will attract top researchers from around the world to conduct experiments in basic nuclear science, astrophysics, and applications of isotopes to other fields.
Michigan State University FRIB [Facility for Rare Isotope Beams] .
In 2004, scientists at the Cyclotron produced and observed a new isotope of the element germanium, called Ge-60 In that same year, Michigan State University, in consortium with the University of North Carolina at Chapel Hill and the government of Brazil, broke ground on the 4.1-meter Southern Astrophysical Research Telescope (SOAR) in the Andes Mountains of Chile.
The consortium telescope will allow the Physics & Astronomy department to study galaxy formation and origins. Since 1999, MSU has been part of a consortium called the Michigan Life Sciences Corridor, which aims to develop biotechnology research in the State of Michigan. Finally, the College of Communication Arts and Sciences' Quello Center researches issues of information and communication management.
The Michigan State University Spartans compete in the NCAA Division I Big Ten Conference. Michigan State Spartans football won the Rose Bowl Game in 1954, 1956, 1988 and 2014, and the university claims a total of six national football championships. Spartans men's basketball won the NCAA National Championship in 1979 and 2000 and has attained the Final Four eight times since the 1998–1999 season. Spartans ice hockey won NCAA national titles in 1966, 1986 and 2007. The women's cross country team was named Big Ten champions in 2019. In the fall of 2019, MSU student-athletes posted all-time highs for graduation success rates and federal graduation rates, according to NCAA statistics.