From Yale University (US) : "Anthropologist Lisa Messeri on the 'metaverse' and other digital worlds"
January 6, 2022
Mike Cummings

Lisa Messeri
Yale anthropologist Lisa Messeri paid close attention last fall when Facebook founder Mark Zuckerberg shared his plans to invest billions into creating the "metaverse," an immersive, digital world that he claims is humanity's "next frontier."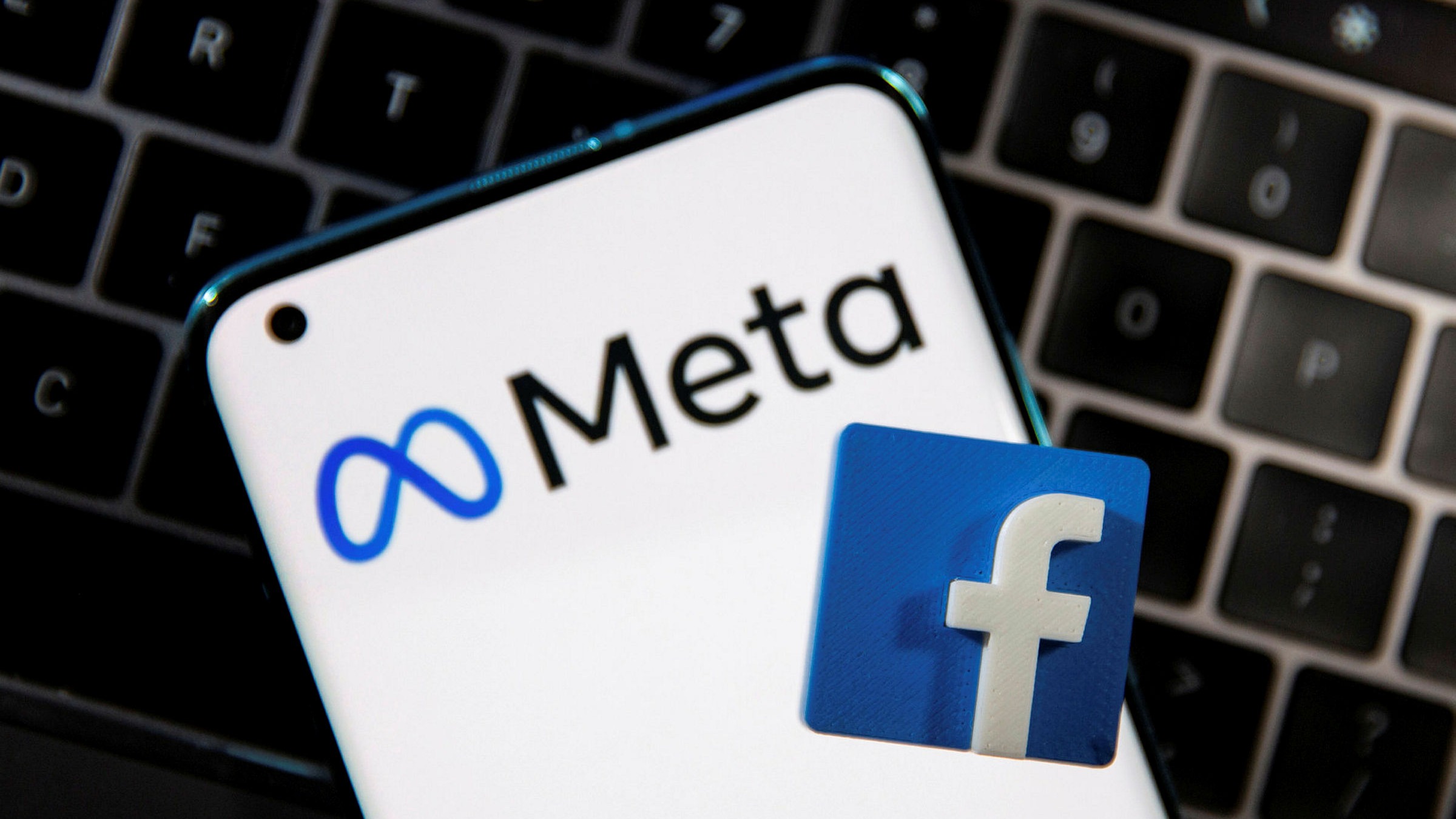 Meta Platforms Inc (FB.O), the owner of social media network Facebook, is behind a $60 million deal to acquire the trademark assets of U.S. regional bank Meta Financial Group (CASH.O), spokespeople for the companies said on Monday.
Messeri studies the places where technology and science are produced and how scientists and engineers build new worlds through their research and innovations. Her current research focuses on the virtual reality (VR) industry, which produces some of the technology that is seen as central to the metaverse. She worries that Zuckerberg's metaverse will do more harm than good.
"In Zuckerberg's hands the vision of sociality, community, and experience existing on this frontier will be devastatingly limited …," she wrote in an essay published in Wired that placed the tech titan's vision in historical and cultural context.
__________________________________________________
Read An Ugly Truth-Inside Facebook's Battle for Domination by Sheera Frenkel and Cecillia Kang.

See the documentary video The Social Dilemma [not The Social Network a fictionalized account] on Netflix.
____________________________________________________
Messeri's first book, Placing Outer Space: An Earthly Ethnography of Other Worlds, explored the ways planetary scientists transform the void of space into a cosmos populated with worlds that ignite people's imaginations. Her next book will examine the people, places, and fantasies shaping VR and its simulated worlds.
Students have embraced Messeri's anthropological approach to science and technology. She is a 2021 recipient of the Poorvu Family Fund for Academic Innovation award, which recognizes excellence in innovative teaching among Yale's junior faculty.
Messeri, an assistant professor of anthropology in the Faculty of Arts and Sciences, recently spoke to Yale News about her teaching, research, and skepticism of Zuckerberg's metaverse vision. The interview has been edited and condensed.
First, congratulations on winning the Poorvu prize. What do you most enjoy about teaching?
Lisa Messeri: Teaching undergraduates is an extraordinary opportunity to engage with young, eager thinkers. They're creative. They're optimistic about technology and, yet, intuitively aware of some of the big problems about which those of us in technology studies are most concerned. It's exciting to inhabit their more optimistic space. I also like watching students become more mature thinkers as they encounter new material throughout the semester.
You teach an undergraduate seminar titled "Technology and Culture." What ground do you cover?
Messeri: We start with the ways in which technology affects our understanding of ourselves. Then we zoom out a little bit to think about technology's role in shaping the communities in which we live. Next, we switch over to thinking about the virtual spaces that we occupy, and we try to understand the distinction between the physical world and the virtual world and how that divide is increasingly less obvious.
This semester, in consultation with my teaching fellow Michelle Venetucci — a graduate student in anthropology — we included a unit on Silicon Valley, discussing its history and contemporary critiques of the tech industry. We hope to dispel myths about technological progress and reach a more fine-tuned understanding of the harms that the Valley propagates. If we can better understand the harms, then maybe we can better see our way toward a better future.
What sorts of myths do you discuss?
Messeri: There are a lot of them. One is the myth that technology is apolitical. It's not. It embodies the values and perspectives of those who create it. We also try to demystify the idea that simply building a new technology creates a better world. Why have we allowed ourselves to believe this? Why does creating new human resources software, for example, necessarily make the world a better place? There certainly are technologies that can improve the world, but there's nothing inherent in new technology that makes the world better.
How did you become interested in studying VR?
Messeri: I started thinking about VR in 2015. At that point, I was wrapping up my first book, which focused on outer space and the planetary scientists and astronomers searching for distant planets. That book asked whether the idea of "place," which we often think of as intimate, personal, and community-based, scales up to the planetary. Can our notion of place be transported to planets that exist far outside our solar system?
Academics tend to try to find through lines between our projects. I might have been expected to do another book on outer space, but I wanted to challenge myself a little bit more and I was still very intrigued about this concept of place. What I really wanted was to study another kind of science or technology that would allow me to continue asking, "How does science and technology change what it means to be somewhere?" VR seemed to directly implicate that question.
What's something you've learned about the VR industry that surprised you?
Messeri: I became intrigued by the fact that so much of the conversation around VR was happening in Los Angeles, not Silicon Valley. I spent 2018 in Los Angeles doing ethnographic fieldwork. I affiliated as closely as possible with different communities of innovators, engineers, scientists, and researchers. I found a few enterprises, including a startup company, a large Hollywood post-production studio, and a university lab, that welcomed me through their doors, allowed me to peek over people's shoulders, and contribute to their work where I could.
The book will explore what we learn about technology when we study it from a different place — Los Angeles, as opposed to Silicon Valley — that has a slightly different set of cultural norms and local attitudes about technology. Tech becomes this local concept. Not only does the book examine how virtual reality is making us think about what it means to be somewhere, and what it means to be human, but it's also about how a geographic location structures our understandings of technology and what that technology then, in turn, does in the world.
Mark Zuckerberg has made headlines with his plans to build "the metaverse." What is the metaverse?
Messeri: When Zuckerberg uses the term, he's imagining a world in which we're somehow all equipped with a digital layer, whether it's through glasses or contact lenses or something else, that provides access to a landscape that seamlessly integrates the physical and digital for social purposes. Currently, wearing a VR headset fully immerses the wearer into a virtual world, but there also is blended or augmented reality (AR) that overlays the virtual world onto the physical world. The Pokemon Go gaming app was one of the first and most successful augmented reality experiences. Using your smartphone, you activated an augmented reality where Pokemon characters were overlaid onto the physical world around you.
To Zuckerberg, the metaverse is this seamlessly integrated VR/AR landscape that also includes collaborating and socializing with other people inhabiting this metaverse. But beyond Zuckerberg, what "the metaverse" means is still being debated. It mostly exists now as a marketing and branding idea.
What concerns you about Zuckerberg's plans?
Messeri: When Zuckerberg talks about the metaverse, he's laying out a vision for how humans are going to relate to each other and socialize in the future. And given how much money he's willing to invest in this concept, we ought to be nervous. It's unsettling for one individual to have so much dominion over this technology. What does Zuckerberg know about human connection? He's an engineer. He's a great coder. Clearly, he's a shrewd businessman. Time and again, he has demonstrated that he has little true sense of what it means to be social and to build community.
Consider that Facebook originated as an incredibly obnoxious "hot or not" site where guys could rate whether women were attractive or unattractive. Is that his idea of what it means to be social? I'm sure he's matured, but we should be nervous about the prospect of his company dominating the metaverse because it will be his model of human sociality that gets baked into the code, the infrastructure, and the platform.
Can the world benefit from VR/AR technology?
Messeri: My research focuses on projects intended to do good, specifically a subset of VR experiences designed to create empathy in people wearing the headsets. The underpinning idea is that you can virtually embody someone else and by doing so, learn about someone who is different from you and become a better person. So, as a white woman, I can do a VR experience and have insight into what it's like to be a Black man; or as a rich person, what it's like to be poor, et cetera. As you might imagine, the racial, gender, economic, and ableist assumptions in these experiences are potentially problematic. I began my research skeptical of these experiences despite their good intentions. Can you really become more empathetic simply by putting on a VR headset and having an isolated experience?
Over the course of my research, I didn't necessarily become any more comfortable with such claims. I think that a lot of these empathy experiences remove you from the very people who you're seeking to better understand. As I teach my undergraduate students, a technology alone — even one as exciting as VR — cannot fix societal problems. That said, there are potentially beneficial uses for VR. It certainly can be an effective educational tool, but only if it is used within a community, not as a replacement for one. If a Yale professor can use a VR headset to better illustrate a point in class and use that experience to engage with students on a deeper level, then that's a great use of the technology. It's really a question of whether VR and technology in general replaces the need for human contact or, more preferably, supplements it.
See the full article here .
five-ways-keep-your-child-safe-school-shootings
Please help promote STEM in your local schools.
Yale University (US) is a private Ivy League research university in New Haven, Connecticut. Founded in 1701 as the Collegiate School, it is the third-oldest institution of higher education in the United States and one of the nine Colonial Colleges chartered before the American Revolution. The Collegiate School was renamed Yale College in 1718 to honor the school's largest private benefactor for the first century of its existence, Elihu Yale. Yale University is consistently ranked as one of the top universities and is considered one of the most prestigious in the nation.
Chartered by Connecticut Colony, the Collegiate School was established in 1701 by clergy to educate Congregational ministers before moving to New Haven in 1716. Originally restricted to theology and sacred languages, the curriculum began to incorporate humanities and sciences by the time of the American Revolution. In the 19th century, the college expanded into graduate and professional instruction, awarding the first PhD in the United States in 1861 and organizing as a university in 1887. Yale's faculty and student populations grew after 1890 with rapid expansion of the physical campus and scientific research.
Yale is organized into fourteen constituent schools: the original undergraduate college, the Yale Graduate School of Arts and Sciences and twelve professional schools. While the university is governed by the Yale Corporation, each school's faculty oversees its curriculum and degree programs. In addition to a central campus in downtown New Haven, the university owns athletic facilities in western New Haven, a campus in West Haven, Connecticut, and forests and nature preserves throughout New England. As of June 2020, the university's endowment was valued at $31.1 billion, the second largest of any educational institution. The Yale University Library, serving all constituent schools, holds more than 15 million volumes and is the third-largest academic library in the United States. Students compete in intercollegiate sports as the Yale Bulldogs in the NCAA Division I – Ivy League.
As of October 2020, 65 Nobel laureates, five Fields Medalists, four Abel Prize laureates, and three Turing award winners have been affiliated with Yale University. In addition, Yale has graduated many notable alumni, including five U.S. Presidents, 19 U.S. Supreme Court Justices, 31 living billionaires, and many heads of state. Hundreds of members of Congress and many U.S. diplomats, 78 MacArthur Fellows, 252 Rhodes Scholars, 123 Marshall Scholars, and nine Mitchell Scholars have been affiliated with the university.
Research
Yale is a member of the Association of American Universities (AAU) (US) and is classified among "R1: Doctoral Universities – Very high research activity". According to the National Science Foundation (US), Yale spent $990 million on research and development in 2018, ranking it 15th in the nation.
Yale's faculty include 61 members of the National Academy of Sciences (US), 7 members of the National Academy of Engineering (US) and 49 members of the American Academy of Arts and Sciences (US). The college is, after normalization for institution size, the tenth-largest baccalaureate source of doctoral degree recipients in the United States, and the largest such source within the Ivy League.
Yale's English and Comparative Literature departments were part of the New Criticism movement. Of the New Critics, Robert Penn Warren, W.K. Wimsatt, and Cleanth Brooks were all Yale faculty. Later, the Yale Comparative literature department became a center of American deconstruction. Jacques Derrida, the father of deconstruction, taught at the Department of Comparative Literature from the late seventies to mid-1980s. Several other Yale faculty members were also associated with deconstruction, forming the so-called "Yale School". These included Paul de Man who taught in the Departments of Comparative Literature and French, J. Hillis Miller, Geoffrey Hartman (both taught in the Departments of English and Comparative Literature), and Harold Bloom (English), whose theoretical position was always somewhat specific, and who ultimately took a very different path from the rest of this group. Yale's history department has also originated important intellectual trends. Historians C. Vann Woodward and David Brion Davis are credited with beginning in the 1960s and 1970s an important stream of southern historians; likewise, David Montgomery, a labor historian, advised many of the current generation of labor historians in the country. Yale's Music School and Department fostered the growth of Music Theory in the latter half of the 20th century. The Journal of Music Theory was founded there in 1957; Allen Forte and David Lewin were influential teachers and scholars.
In addition to eminent faculty members, Yale research relies heavily on the presence of roughly 1200 Postdocs from various national and international origin working in the multiple laboratories in the sciences, social sciences, humanities, and professional schools of the university. The university progressively recognized this working force with the recent creation of the Office for Postdoctoral Affairs and the Yale Postdoctoral Association.
Notable alumni
Over its history, Yale has produced many distinguished alumni in a variety of fields, ranging from the public to private sector. According to 2020 data, around 71% of undergraduates join the workforce, while the next largest majority of 16.6% go on to attend graduate or professional schools. Yale graduates have been recipients of 252 Rhodes Scholarships, 123 Marshall Scholarships, 67 Truman Scholarships, 21 Churchill Scholarships, and 9 Mitchell Scholarships. The university is also the second largest producer of Fulbright Scholars, with a total of 1,199 in its history and has produced 89 MacArthur Fellows. The U.S. Department of State Bureau of Educational and Cultural Affairs ranked Yale fifth among research institutions producing the most 2020–2021 Fulbright Scholars. Additionally, 31 living billionaires are Yale alumni.
At Yale, one of the most popular undergraduate majors among Juniors and Seniors is political science, with many students going on to serve careers in government and politics. Former presidents who attended Yale for undergrad include William Howard Taft, George H. W. Bush, and George W. Bush while former presidents Gerald Ford and Bill Clinton attended Yale Law School. Former vice-president and influential antebellum era politician John C. Calhoun also graduated from Yale. Former world leaders include Italian prime minister Mario Monti, Turkish prime minister Tansu Çiller, Mexican president Ernesto Zedillo, German president Karl Carstens, Philippine president José Paciano Laurel, Latvian president Valdis Zatlers, Taiwanese premier Jiang Yi-huah, and Malawian president Peter Mutharika, among others. Prominent royals who graduated are Crown Princess Victoria of Sweden, and Olympia Bonaparte, Princess Napoléon.
Yale alumni have had considerable presence in U.S. government in all three branches. On the U.S. Supreme Court, 19 justices have been Yale alumni, including current Associate Justices Sonia Sotomayor, Samuel Alito, Clarence Thomas, and Brett Kavanaugh. Numerous Yale alumni have been U.S. Senators, including current Senators Michael Bennet, Richard Blumenthal, Cory Booker, Sherrod Brown, Chris Coons, Amy Klobuchar, Ben Sasse, and Sheldon Whitehouse. Current and former cabinet members include Secretaries of State John Kerry, Hillary Clinton, Cyrus Vance, and Dean Acheson; U.S. Secretaries of the Treasury Oliver Wolcott, Robert Rubin, Nicholas F. Brady, Steven Mnuchin, and Janet Yellen; U.S. Attorneys General Nicholas Katzenbach, John Ashcroft, and Edward H. Levi; and many others. Peace Corps founder and American diplomat Sargent Shriver and public official and urban planner Robert Moses are Yale alumni.
Yale has produced numerous award-winning authors and influential writers, like Nobel Prize in Literature laureate Sinclair Lewis and Pulitzer Prize winners Stephen Vincent Benét, Thornton Wilder, Doug Wright, and David McCullough. Academy Award winning actors, actresses, and directors include Jodie Foster, Paul Newman, Meryl Streep, Elia Kazan, George Roy Hill, Lupita Nyong'o, Oliver Stone, and Frances McDormand. Alumni from Yale have also made notable contributions to both music and the arts. Leading American composer from the 20th century Charles Ives, Broadway composer Cole Porter, Grammy award winner David Lang, and award-winning jazz pianist and composer Vijay Iyer all hail from Yale. Hugo Boss Prize winner Matthew Barney, famed American sculptor Richard Serra, President Barack Obama presidential portrait painter Kehinde Wiley, MacArthur Fellow and contemporary artist Sarah Sze, Pulitzer Prize winning cartoonist Garry Trudeau, and National Medal of Arts photorealist painter Chuck Close all graduated from Yale. Additional alumni include architect and Presidential Medal of Freedom winner Maya Lin, Pritzker Prize winner Norman Foster, and Gateway Arch designer Eero Saarinen. Journalists and pundits include Dick Cavett, Chris Cuomo, Anderson Cooper, William F. Buckley, Jr., and Fareed Zakaria.
In business, Yale has had numerous alumni and former students go on to become founders of influential business, like William Boeing (Boeing, United Airlines), Briton Hadden and Henry Luce (Time Magazine), Stephen A. Schwarzman (Blackstone Group), Frederick W. Smith (FedEx), Juan Trippe (Pan Am), Harold Stanley (Morgan Stanley), Bing Gordon (Electronic Arts), and Ben Silbermann (Pinterest). Other business people from Yale include former chairman and CEO of Sears Holdings Edward Lampert, former Time Warner president Jeffrey Bewkes, former PepsiCo chairperson and CEO Indra Nooyi, sports agent Donald Dell, and investor/philanthropist Sir John Templeton,
Yale alumni distinguished in academia include literary critic and historian Henry Louis Gates, economists Irving Fischer, Mahbub ul Haq, and Nobel Prize laureate Paul Krugman; Nobel Prize in Physics laureates Ernest Lawrence and Murray Gell-Mann; Fields Medalist John G. Thompson; Human Genome Project leader and National Institutes of Health (US) director Francis S. Collins; brain surgery pioneer Harvey Cushing; pioneering computer scientist Grace Hopper; influential mathematician and chemist Josiah Willard Gibbs; National Women's Hall of Fame inductee and biochemist Florence B. Seibert; Turing Award recipient Ron Rivest; inventors Samuel F.B. Morse and Eli Whitney; Nobel Prize in Chemistry laureate John B. Goodenough; lexicographer Noah Webster; and theologians Jonathan Edwards and Reinhold Niebuhr.
In the sporting arena, Yale alumni include baseball players Ron Darling and Craig Breslow and baseball executives Theo Epstein and George Weiss; football players Calvin Hill, Gary Fenick, Amos Alonzo Stagg, and "the Father of American Football" Walter Camp; ice hockey players Chris Higgins and Olympian Helen Resor; Olympic figure skaters Sarah Hughes and Nathan Chen; nine-time U.S. Squash men's champion Julian Illingworth; Olympic swimmer Don Schollander; Olympic rowers Josh West and Rusty Wailes; Olympic sailor Stuart McNay; Olympic runner Frank Shorter; and others.