From University of Colorado Boulder (US)
via
19 May 2021
Lauren Fuge
Scientists have used quantum phenomena to build the most efficient "optical rectennas".

Optical rectenna. Older version 2015 Georgia Tech and https://www.mwrf.com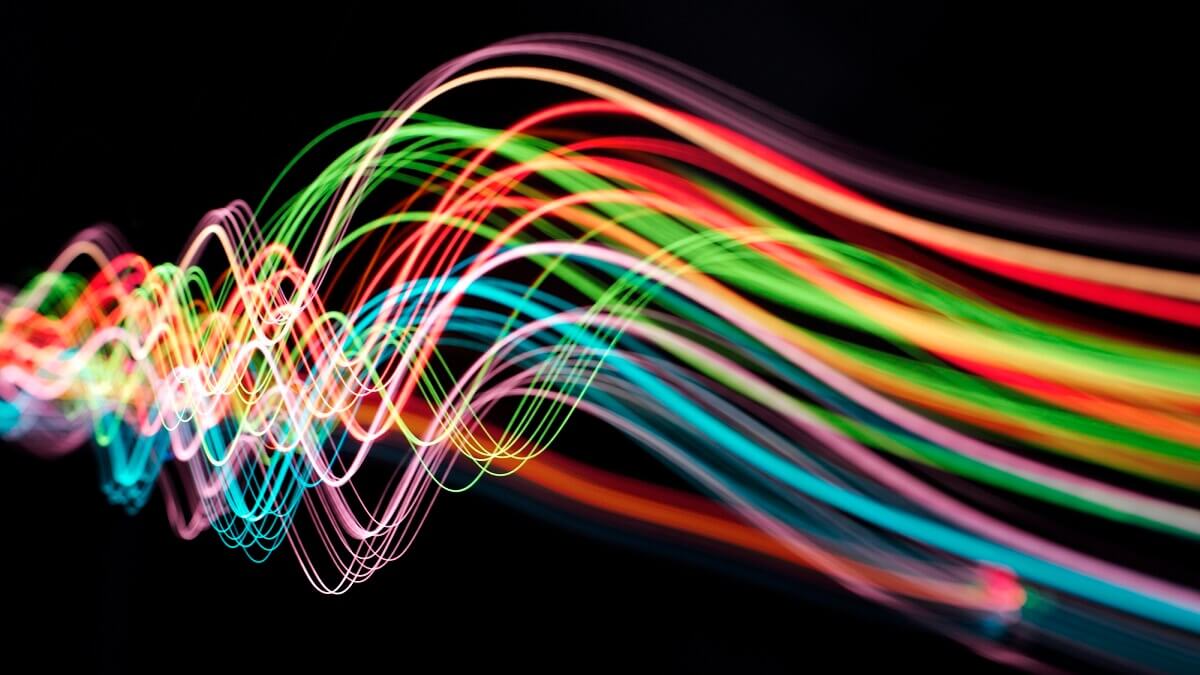 Credit: wragg / Getty Images.
US scientists have designed the most efficient "optical rectenna" yet. This tiny device, too small to be seen with the naked eye, can turn excess heat from the environment into usable electricity – and might be a game-changer for renewable energy.
Rectennas ("rectifying antennas") have been around for over 50 years – in 1964, they were used to power a small helicopter with microwaves. They're composed of an antenna which absorbs light in the form of electromagnetic waves attached to rectifying diodes which convert the received energy into DC power.
However, in order to capture optical wavelengths (as first demonstrated in 2015) rectennas need to be super small – much thinner than a human hair. This is a difficult feat, not least because the smaller an electrical device becomes, the higher its resistance and the lower its power output.
"You need this device to have very low resistance, but it also needs to be really responsive to light," explains Amina Belkadi from the University of Colorado Boulder, lead author of the new paper published in Nature Communications.
[No image of U Colorado device available.]
"Anything you do to make the device better in one way would make the other worse."
But Belkadi and team have now sidestepped the problem entirely, seeking a solution in the quantum realm.
In traditional rectennas, the power-generation process involves electrons passing through an insulator, which adds resistance to a device and reduces the electricity output.
Their newer, more efficient rectenna works by exploiting an enigmatic property of electrons that allows them to pass through solid matter without using any energy.
"They go in like ghosts," says Belkadi.
This process, called resonant tunnelling, hasn't before been applied to rectennas.
Counter-intuitively, the researchers added two insulators to their device instead of one, creating a quantum "well". If an electron hits it with the right energy, the particle can simply tunnel right through both insulators without any resistance, like a ghost drifting through walls.
"If you choose your materials right and get them at the right thickness, then it creates this sort of energy level where electrons see no resistance," says Belkadi. "They just go zooming through."
Researchers had previously suggested that this was possible in theoretical modelling, but this the first time it has been demonstrated in an energy-harvesting optical rectenna.
In theory, rectennas could harvest otherwise wasted heat from places like factory smokestacks or bakery ovens, turning it into power – although efficiency is an issue.
Belkadi and team tested a network of 250,000 rectennas on a hot plate in the lab, and found that they could capture less than 1% of the heat produced.
"Right now, the efficiency is really low, but it's going to increase," says co-author Garret Moddel, also from the University of Colorado Boulder. "This innovation makes a significant step toward making rectennas more practical."
Modell foresees rectennas in wide use, installed on solar panels on the ground and on lighter-than-air vehicles in the atmosphere.
"If you can capture heat radiating into deep space then you can get power anytime anywhere."
See the full article here .
five-ways-keep-your-child-safe-school-shootings
Please help promote STEM in your local schools.
As the flagship university of the state of Colorado University of Colorado Boulder (US), founded in 1876, five months before Colorado became a state. It is a dynamic community of scholars and learners situated on one of the most spectacular college campuses in the country, and is classified as an R1 University, meaning that it engages in a very high level of research activity. As one of 34 U.S. public institutions belonging to the prestigious Association of American Universities (AAU), a selective group of major research universities in North America, – and the only member in the Rocky Mountain region – we have a proud tradition of academic excellence, with five Nobel laureates and more than 50 members of prestigious academic academies.
CU-Boulder has blossomed in size and quality since we opened our doors in 1877 – attracting superb faculty, staff, and students and building strong programs in the sciences, engineering, business, law, arts, humanities, education, music, and many other disciplines.
Today, with our sights set on becoming the standard for the great comprehensive public research universities of the new century, we strive to serve the people of Colorado and to engage with the world through excellence in our teaching, research, creative work, and service.
In 2015, the university comprised nine colleges and schools and offered over 150 academic programs and enrolled almost 17,000 students. Five Nobel Laureates, nine MacArthur Fellows, and 20 astronauts have been affiliated with CU Boulder as students; researchers; or faculty members in its history. In 2010, the university received nearly $454 million in sponsored research to fund programs like the Laboratory for Atmospheric and Space Physics and JILA. CU Boulder has been called a Public Ivy, a group of publicly funded universities considered as providing a quality of education comparable to those of the Ivy League.
The Colorado Buffaloes compete in 17 varsity sports and are members of the NCAA Division I Pac-12 Conference. The Buffaloes have won 28 national championships: 20 in skiing, seven total in men's and women's cross country, and one in football. The university has produced a total of ten Olympic medalists. Approximately 900 students participate in 34 intercollegiate club sports annually as well.
On March 14, 1876, the Colorado territorial legislature passed an amendment to the state constitution that provided money for the establishment of the University of Colorado in Boulder, the Colorado School of Mines(US) in Golden, and the Colorado State University (US) – College of Agricultural Sciences in Fort Collins.
Two cities competed for the site of the University of Colorado: Boulder and Cañon City. The consolation prize for the losing city was to be home of the new Colorado State Prison. Cañon City was at a disadvantage as it was already the home of the Colorado Territorial Prison. (There are now six prisons in the Cañon City area.)
The cornerstone of the building that became Old Main was laid on September 20, 1875. The doors of the university opened on September 5, 1877. At the time, there were few high schools in the state that could adequately prepare students for university work, so in addition to the University, a preparatory school was formed on campus. In the fall of 1877, the student body consisted of 15 students in the college proper and 50 students in the preparatory school. There were 38 men and 27 women, and their ages ranged from 12–23 years.
During World War II, Colorado was one of 131 colleges and universities nationally that took part in the V-12 Navy College Training Program which offered students a path to a navy commission.
CU hired its first female professor, Mary Rippon, in 1878. It hired its first African-American professor, Charles H. Nilon, in 1956, and its first African-American librarian, Mildred Nilon, in 1962. Its first African American female graduate, Lucile Berkeley Buchanan, received her degree in 1918.
Research institutes
CU Boulder's research mission is supported by eleven research institutes within the university. Each research institute supports faculty from multiple academic departments, allowing institutes to conduct truly multidisciplinary research.
The Institute for Behavioral Genetics (IBG) is a research institute within the Graduate School dedicated to conducting and facilitating research on the genetic and environmental bases of individual differences in behavior. After its founding in 1967 IBG led the resurging interest in genetic influences on behavior. IBG was the first post-World War II research institute dedicated to research in behavioral genetics. IBG remains one of the top research facilities for research in behavioral genetics, including human behavioral genetics, psychiatric genetics, quantitative genetics, statistical genetics, and animal behavioral genetics.
The Institute of Cognitive Science (ICS) at CU Boulder promotes interdisciplinary research and training in cognitive science. ICS is highly interdisciplinary; its research focuses on education, language processing, emotion, and higher level cognition using experimental methods. It is home to a state of the art fMRI system used to collect neuroimaging data.
ATLAS Institute is a center for interdisciplinary research and academic study, where engineering, computer science and robotics are blended with design-oriented topics. Part of CU Boulder's College of Engineering and Applied Science, the institute offers academic programs at the undergraduate, master's and doctoral levels, and administers research labs, hacker and makerspaces, and a black box experimental performance studio. At the beginning of the 2018–2019 academic year, approximately 1,200 students were enrolled in ATLAS academic programs and the institute sponsored six research labs.[64]
In addition to IBG, ICS and ATLAS, the university's other institutes include Biofrontiers Institute, Cooperative Institute for Research in Environmental Sciences, Institute of Arctic & Alpine Research (INSTAAR), Institute of Behavioral Science (IBS), JILA, Laboratory for Atmospheric & Space Physics (LASP), Renewable & Sustainable Energy Institute (RASEI), and the University of Colorado Museum of Natural History.