From Harvard Medical School: "Toward Better Science"
News & Research
November 2, 2020
BOBBIE COLLINS
15 HMS researchers awarded grants to support more representative research for the Human Cell Atlas.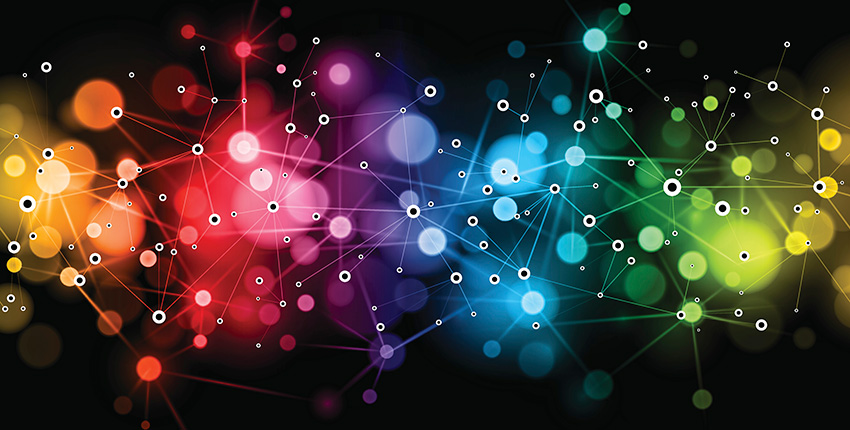 Credit: enjoynz/DigitalVision Vectors/Getty Images.
Researchers worldwide are working together to create a common reference map of all human cells that will allow us to better understand and treat disease: the Human Cell Atlas (HCA). The HCA is already making an impact. For example, researchers used initial cell atlas data from the nose and airway to identify cells that may be entry points for SARS-CoV-2. Scientists have also used reference data from many organ systems to begin to clarify the complex pathology associated with COVID-19.
Yet to be truly useful as a reference atlas for the human body, the HCA must be broadly representative of determinants of health, including race, ethnicity and ancestry. A disease like COVID-19 highlights that many understudied communities and populations are heavily affected, and due to a myriad of factors, are more likely to contract the disease and experience more severe symptoms and outcomes.
The field of genomics overall has fallen short of generating and sharing data that is representative of the global population, leading scientists all over the world to call for more genetic diversity in studies and research.
Fifteen HMS researchers are co-principal investigators on 10 teams to receive supplemental grants from the Chan Zuckerberg Initiative (CZI) to expand the Human Cell Atlas, a global effort to map every cell in the human body.
CZI supports 38 collaborative teams, involving more than 200 research labs, to generate data and tools and develop methods to advance the HCA through the Seed Networks for the Human Cell Atlas. These groups bring together scientists, computational biologists, software engineers and physicians to help accelerate progress toward a first version.
One of the Seed Networks' goals is to help ensure that the first draft of the HCA is representative of the global population to increase its impact and utility for the global scientific community. True representation of human genetic ancestral diversity results in a broader application of the HCA to diseases that impact everyone, ultimately helping to build a more equitable and inclusive future for the field of single-cell biology and beyond.
See the full article here .
five-ways-keep-your-child-safe-school-shootings
Please help promote STEM in your local schools.
The Harvard Medical School community is dedicated to excellence and leadership in medicine, education, research and clinical care. To achieve our highest aspirations, and to ensure the success of all members of our community, we value and promote common ideals that center on collaboration and service, diversity, respect, integrity and accountability, lifelong learning, and wellness and balance. To be a citizen of this community means embracing a collegial spirit that fosters inclusion and promotes achievement.
Harvard is the oldest institution of higher education in the United States, established in 1636 by vote of the Great and General Court of the Massachusetts Bay Colony. It was named after the College's first benefactor, the young minister John Harvard of Charlestown, who upon his death in 1638 left his library and half his estate to the institution. A statue of John Harvard stands today in front of University Hall in Harvard Yard, and is perhaps the University's best known landmark.
Harvard University has 12 degree-granting Schools in addition to the Radcliffe Institute for Advanced Study. The University has grown from nine students with a single master to an enrollment of more than 20,000 degree candidates including undergraduate, graduate, and professional students. There are more than 360,000 living alumni in the U.S. and over 190 other countries.