From Michigan Technical University: "Researchers Investigate Pumped Storage in Retired Underground Mines"
From Michigan Technical University
March 24, 2020
Jason Mack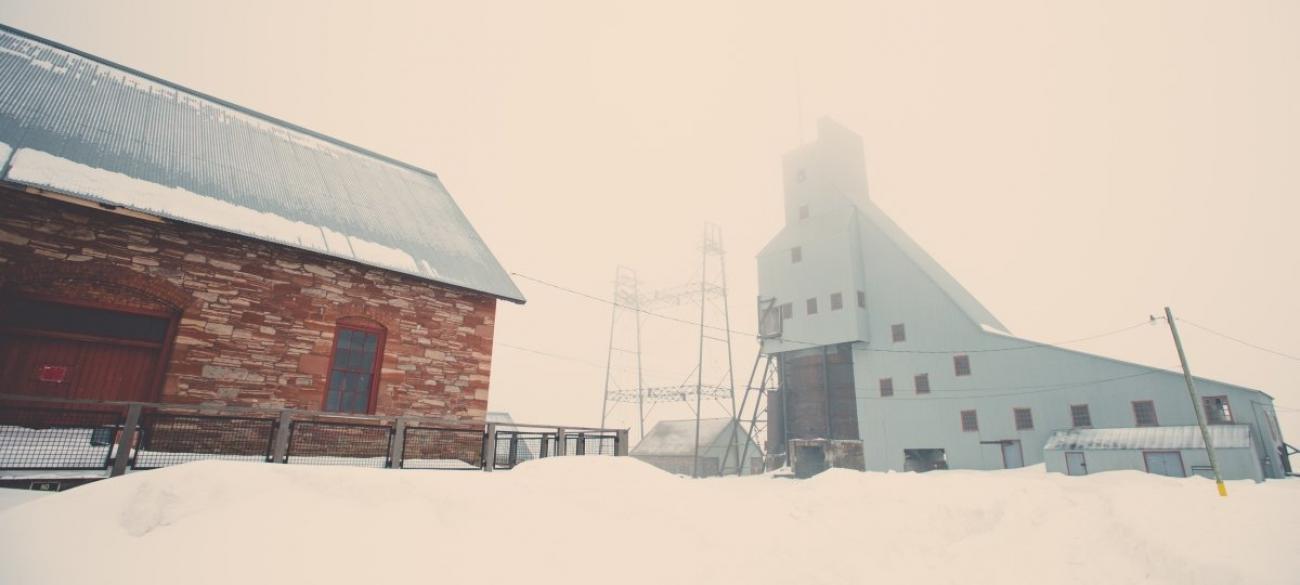 MTec
Three professors from Michigan Technological University and Texas A&M University are investigating a method to store power generated by alternative power sources by making use of unused and abandoned underground mining sites in Michigan's Upper Peninsula.
If proven successful, the project could deliver a blueprint for providing continuous power from intermittent and zero-emission sources.
To meet the increasing demand for electricity across the globe, two relatively new sources of energy have dominated construction activity in many areas — wind turbines and solar arrays. The advantage of these generation sources is that, once installed, they have no fuel costs or emissions and contribute minimally to global warming trends.
One major impediment to wind and solar energy is that they are intermittent; that is, they only generate electricity part of the time (roughly 25% to 33%), as there are periods when the wind does not blow and the sun does not shine. That poses major challenges to the electric grid, which requires instantaneous, balanced power to keep supply and demand consistent.
Realizing the opportunity and potential, researchers Tim Scarlett and Roman Sidortsov of Michigan Tech and Joseph Dancy, a Michigan Tech Enterprise Corporation (MTEC) board member and professor in the Texas A&M College of Law, have decided to investigate different methods to store power generated by alternative means. "Storage can offer relatively environmentally friendly support to the existing electric grid," said Sidortsov. "This is one step in the right direction, accelerating change toward a low-carbon future."
The three professors work with a larger team, supported by the Sloan Foundation, and are currently looking at using the historic copper and iron mines in the Upper Peninsula of Michigan. They are investigating pumped storage — saving excess renewable power generated during sunny or windy days for use during periods of high demand — using old mine shafts. This is achieved by pumping the underground water up to the surface during periods of conventional excess power generation, then allowing the water to drain back into the shaft to generate power during periods of demand. This process would be a closed-loop system to reduce environmental impacts. "Pumped storage is a simple and proven method for managing intermittent power generation from renewable sources," said Dancy.
Scarlett also noted that the former mining communities have vibrant cultural heritage. In addition to investigating the feasibility of pumped storage, the researchers realized the importance of protecting the cultural history of each area. "If we are successful, we might not only provide high-demand power from green power sources, but establish a design process that builds on community history and identity," said Scarlett.
Dancy extended the trio's research by looking at the applicability of pumped storage to solar facilities being constructed in West Texas, another historical mining area that is in the midst of a major renewable power construction boom. Texas has its own power grid, with rules that are somewhat different from those in Northern Michigan.
Dancy presented his Texas findings to the North Texas Renewable Energy Group earlier this month.
Last summer, Dancy and Dan Jamison, CEO of MTEC SmartZone, visited the L'Anse Warden power plant, a biomass generating facility on the shores of Lake Superior, as they investigated opportunities for businesses in the energy sector in the surrounding area. Several local manufacturers are also attempting to address niches in the power sector.
Currently, the team is looking to secure funding so student researchers can begin initial work this summer.
See the full article here .
five-ways-keep-your-child-safe-school-shootings
Please help promote STEM in your local schools.

Michigan Technological University (http://www.mtu.edu) is a leading public research university developing new technologies and preparing students to create the future for a prosperous and sustainable world. Michigan Tech offers more than 130 undergraduate and graduate degree programs in engineering; forest resources; computing; technology; business; economics; natural, physical and environmental sciences; arts; humanities; and social sciences.
The College of Sciences and Arts (CSA) fills one of the most important roles on the Michigan Tech campus. We play a part in the education of every student who comes through our doors. We take pride in offering essential foundational courses in the natural sciences and mathematics, as well as the social sciences and humanities—courses that underpin every major on campus. With twelve departments, 28 majors, 30-or-so specializations, and more than 50 minors, CSA has carefully developed programs to suit many interests and skill sets. From sound design and audio technology to actuarial science, applied cognitive science and human factors to rhetoric and technical communication, the college offers many unique programs.