From Griffith University via Science Alert: "New Quantum Computer Can Hold a Superposition of Many Possible Futures Simultaneously"
via
10 APR 2019
DAN ROBITZSKI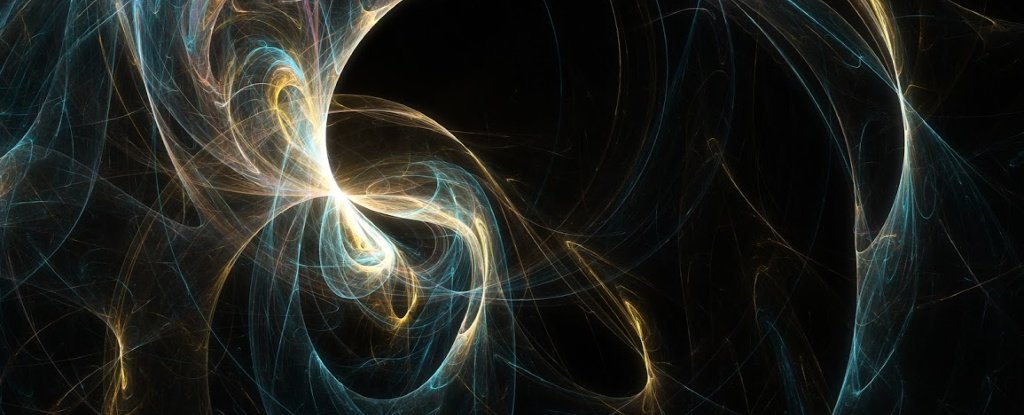 (StationaryTraveller/iStock)

Unlike classical particles, quantum particles can travel in a quantum superposition of different directions. Mile Gu, together with researchers from Griffith harnessed this phenomena to design quantum devices that can generate a quantum superposition of all possible futures. Credit: NTU, Singapore.
A team of scientists says they've built a quantum computer that generates a superposition of several possible futures the computer could experience.
The research, published Tuesday in Nature Communications, describes how this quantum system could help futuristic artificial intelligence learn much faster than it can today – and it could mean quantum computers are finally becoming practical tools.
For now, the quantum computer built by Griffith University and Nanyang Technological University scientists can hold two superpositions of 16 different possibilities, according to the research.

A picture of the Experimental Device used for the experiment. Credit: Griffith's University
It also uses less memory than a classical computer would, suggesting it could outperform classical systems at certain tasks.
"This is what makes the field so exciting. It is very much reminiscent of classical computers in the 1960s," Griffith University scientist Geoff Pryde said in a press release.
"Just as few could imagine the many uses of classical computers in the 1960s, we are still very much in the dark about what quantum computers can do."
Right now, artificial intelligence learns by analyzing example after example and looking for patterns. The scientists behind this research argue that their quantum superpositions could vastly improve the process.
"By interfering these superpositions with each other, we can completely avoid looking at each possible future individually," Griffith researcher Farzad Ghafari said in the press release.
"In fact, many current artificial intelligence algorithms learn by seeing how small changes in their behaviour can lead to different future outcomes, so our techniques may enable quantum enhanced AIs to learn the effect of their actions much more efficiently."
See the full article here .
five-ways-keep-your-child-safe-school-shootings
Please help promote STEM in your local schools.
In 1971, Griffith was created to be a new kind of university—one that offered new degrees in progressive fields such as Asian studies and environmental science. At the time, these study areas were revolutionary—today, they're more important than ever.
Since then, we've grown into a comprehensive, research-intensive university, ranking in the top 5% of universities worldwide. Our teaching and research spans five campuses in South East Queensland and all disciplines, while our network of more than 120,000 graduates extends around the world.
Griffith continues the progressive traditions of its namesake, Sir Samuel Walker Griffith, who was twice the Premier of Queensland, the first Chief Justice of the High Court of Australia, and the principal author of the Australian Constitution.