From Cornell Chronicle: "Cornell writing the (how-to) book on new supercomputer"
September 18, 2018
Melanie Lefkowitz
mll9@cornell.edu
Cornell's Center for Advanced Computing (CAC) was named a training partner on a $60 million, National Science Foundation-funded project to build the fastest supercomputer at any U.S. university and one of the most powerful in the world.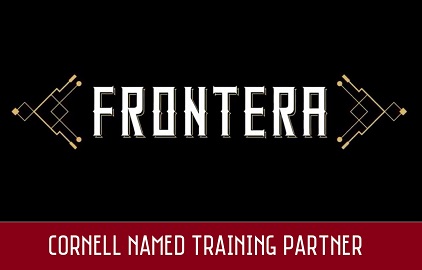 CAC will develop training materials to help users get the most out of the Frontera supercomputer, to be deployed in summer 2019 at the Texas Advanced Computing Center at the University of Texas at Austin.
"Computers don't do great work unless you have people ready to use them for great research. Being able to be the on-ramp for a system like this is really valuable," said Rich Knepper, CAC's deputy director. "This represents the next step in leadership computing, and it's an opportunity for Cornell to be a very integral part of that."
CAC, which provides high-performance computing and cloud computing services to the Cornell community and beyond, will receive $1 million from the NSF over the next five years to create Cornell Virtual Workshops – online content explaining how to use Frontera.
The Texas Advanced Computing Center will build the supercomputer, with the primary computing system provided by Dell EMC and powered by Intel processors. Other partners in the project are the California Institute of Technology, Princeton University, Stanford University, the University of Chicago, the University of Utah, the University of California, Davis, Ohio State University, the Georgia Institute of Technology and Texas A&M University.
See the full article here .

five-ways-keep-your-child-safe-school-shootings
Please help promote STEM in your local schools.
Once called "the first American university" by educational historian Frederick Rudolph, Cornell University represents a distinctive mix of eminent scholarship and democratic ideals. Adding practical subjects to the classics and admitting qualified students regardless of nationality, race, social circumstance, gender, or religion was quite a departure when Cornell was founded in 1865.
Today's Cornell reflects this heritage of egalitarian excellence. It is home to the nation's first colleges devoted to hotel administration, industrial and labor relations, and veterinary medicine. Both a private university and the land-grant institution of New York State, Cornell University is the most educationally diverse member of the Ivy League.
On the Ithaca campus alone nearly 20,000 students representing every state and 120 countries choose from among 4,000 courses in 11 undergraduate, graduate, and professional schools. Many undergraduates participate in a wide range of interdisciplinary programs, play meaningful roles in original research, and study in Cornell programs in Washington, New York City, and the world over.