From Stanford University: "Meeting showcases women in data science"
March 9, 2018
Amy Adams

Speakers, organizers and attendees of the Women in Data Science conference, including Margot Gerritsen (center), who led the meeting. (Image credit: L.A. Cicero)
In 2015, Margot Gerritsen, director of Stanford's Institute for Computational and Mathematical Engineering, got tired of technical conferences that included no or few women speakers. "I always joke that this meeting was a revenge effect," she said. "We wanted to showcase really amazing work that's being done by women."
Now, in its third year, the Women in Data Science conference included 17 women speakers and roughly 100,000 people listening on live stream or Facebook Live. More than 170 regional events in over 50 countries also featured their own panels of women speakers. Gerritsen, who is also a professor of energy resources engineering, said one reason for the meeting is to inspire women to enter and stay in the field of data science. "It's still really tough for women not to feel a little isolated," she said.
One outcome of the event has been lists of women worldwide who can speak about data science that are now regularly provided to meeting organizers looking for women speakers. "I would never have imagined that we would be reaching so many people," Gerritsen said.
Women who attended the meeting reflected on their own experiences and the value of a community of inspiring women.
Lan Huong Nguyen


Margot Gerritsen


Fatimah Al-Ismail


Emily Shah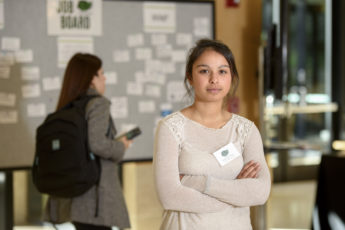 Daniela Witten


Risa Wechsler


Danielle Maddix


Alison Marsden


Bianca Yu


Elena Grewal


Karen Matthys


Judy Logan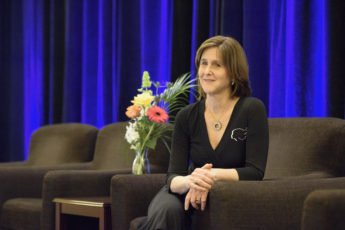 Gerritsen is also associate professor of energy resources engineering and senior associate dean for educational initiatives in the School of Earth, Energy and Environmental Sciences, a senior fellow in the Precourt Institute for Energy, a member of Stanford Bio-X and of the Child Health Research Institute. Marsden is also a faculty affiliate of ICME, a member of Stanford Bio-X, the Cardiovascular Institute and the Child Health Research Institute.

[This is a huge and important article which I highly recommend, but is too large to deal with here. Please read the full article.]
See the full article here .
Please help promote STEM in your local schools.

Leland and Jane Stanford founded the University to "promote the public welfare by exercising an influence on behalf of humanity and civilization." Stanford opened its doors in 1891, and more than a century later, it remains dedicated to finding solutions to the great challenges of the day and to preparing our students for leadership in today's complex world. Stanford, is an American private research university located in Stanford, California on an 8,180-acre (3,310 ha) campus near Palo Alto. Since 1952, more than 54 Stanford faculty, staff, and alumni have won the Nobel Prize, including 19 current faculty members