From Mapping Cancer Markers at WCG: "New Facility and Expanded Plans for the Mapping Cancer Markers Research Team"
30 Nov 2017
Dr. Igor Jurisica
Krembil Research Institute, University Health Network, Toronto
Summary
The Mapping Cancer Markers researchers recently moved to a new institute, but continues analyzing results, planning for expanded research, and creating new work units throughout the transition. Learn about their plans in this article.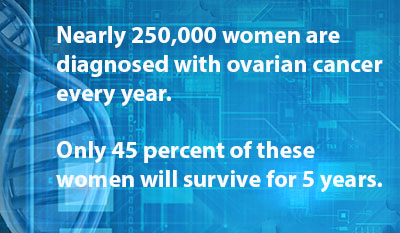 The Mapping Cancer Markers project is currently processing data to identify biomarkers for ovarian cancer, one of the deadliest cancers for women.
After more than 17 years at Ontario Cancer Institute (now Princess Margaret Cancer Centre), we got an opportunity to join Krembil Research Institute (KRI) to work on a more complex approach to chronic diseases, where we moved in mid-November. KRI is still part of the University Health Network in Toronto, but focuses also on arthritis, neuroscience, and vision. The research and translational clinical research interests focus not only on diagnosis and improved treatment, but importantly on prevention, which aligns with my group's interest over the last few years.
Thus, MCM has not been negatively affected—the physical move was smooth, and our severs stayed in the original server rooms, reducing the risk of any hiccup for World Community Grid work units and results. We will not only continue, but will expand on our research.
New Computational Biology Platform
Importantly, we are in the finalizing stages of paperwork to embark on a newly-funded research by the Ontario Government: The Next Generation Signalling Biology Platform. This will provide us funds to create a software infrastructure for the comprehensive, integrative computational biology analyses workflows, in collaboration with translational research and clinical trials groups. Our partners are Princess Margaret Cancer Centre, Krembil Research Institute, University of Toronto, University of Montreal, BC Cancer Agency, Cancer Clinical Trials Group, Queen's University, and European Bioinformatics Institute (IMEx Consortium). Besides focusing on cancer, this is our first large osteo-arthritis research project.
Thank you to everyone for your support, and we look forward to providing additional updates as our work progresses.
See the full article here.
Ways to access the blog:
https://sciencesprings.wordpress.com
http://facebook.com/sciencesprings
Please help promote STEM in your local schools.

"World Community Grid (WCG) brings people together from across the globe to create the largest non-profit computing grid benefiting humanity. It does this by pooling surplus computer processing power. We believe that innovation combined with visionary scientific research and large-scale volunteerism can help make the planet smarter. Our success depends on like-minded individuals – like you."
WCG projects run on BOINC software from UC Berkeley.

BOINC is a leader in the field(s) of Distributed Computing, Grid Computing and Citizen Cyberscience.BOINC is more properly the Berkeley Open Infrastructure for Network Computing.
CAN ONE PERSON MAKE A DIFFERENCE? YOU BET!!
My BOINC


"Download and install secure, free software that captures your computer's spare power when it is on, but idle. You will then be a World Community Grid volunteer. It's that simple!" You can download the software at either WCG or BOINC.
Please visit the project pages-
Smash Childhood Cancer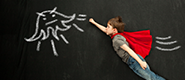 Help Stop TB


Outsmart Ebola together
Discovering Dengue Drugs – Together

World Community Grid is a social initiative of IBM Corporation
IBM Corporation

IBM – Smarter Planet