From WCG: "World Community Grid Moves to IBM Cloud"
24 Apr 2017
Summary
On May 15, World Community Grid will begin migrating to IBM Cloud, as part of an effort to modernize and enhance our infrastructure capabilities. Our system will be unavailable for approximately 48 hours while the migration takes place, but otherwise the move will not affect most volunteers.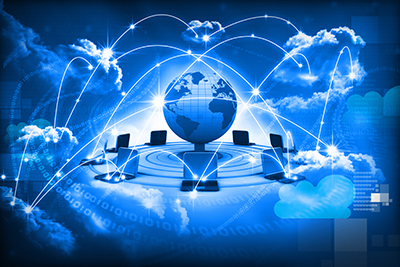 We're happy to announce that World Community Grid is moving to IBM Cloud. Through this migration, we are leveraging more scalable and powerful hosting capabilities, as well as IBM and open source automation tools that make our development and deployment processes more efficient. This allows us to identify, diagnose and address major technical issues more quickly. Most significantly, IBM Cloud's global footprint of more than 50 data centers across 19 countries allows us to expand more easily and prepares us for years of growth.
The migration will begin on May 15 and is expected to last approximately 48 hours, during which World Community Grid will be unavailable. This means that volunteers will not be able to access the website, fetch new research or return completed work during that time.
No action is required by most volunteers, as our systems will resume sending and receiving research tasks once the migration is complete. However, for individuals or organizations who have restricted firewall rules, you may need to update those rules in order to continue contributing, by allowing connections to our new IP address (169.47.63.74).
Anyone with questions about this migration can post in this forum thread. We appreciate everyone's support during this migration, which will provide a modern hosting environment for volunteers and researchers for years to come.
See the full article here.
Please help promote STEM in your local schools.

"World Community Grid (WCG) brings people together from across the globe to create the largest non-profit computing grid benefiting humanity. It does this by pooling surplus computer processing power. We believe that innovation combined with visionary scientific research and large-scale volunteerism can help make the planet smarter. Our success depends on like-minded individuals – like you."
WCG projects run on BOINC software from UC Berkeley.

BOINC is a leader in the field(s) of Distributed Computing, Grid Computing and Citizen Cyberscience.BOINC is more properly the Berkeley Open Infrastructure for Network Computing.
CAN ONE PERSON MAKE A DIFFERENCE? YOU BET!!
"Download and install secure, free software that captures your computer's spare power when it is on, but idle. You will then be a World Community Grid volunteer. It's that simple!" You can download the software at either WCG or BOINC.
Please visit the project pages-
Help Stop TB


Outsmart Ebola together
Discovering Dengue Drugs – Together

World Community Grid is a social initiative of IBM Corporation
IBM Corporation

IBM – Smarter Planet