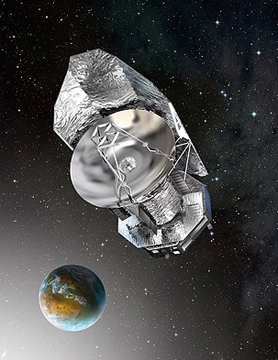 Herschel
ESA has their own great news, this time on solid earth.
"ESA's new tracking station in Malargüe, Argentina, will be formally inaugurated on 18 December 2012 and enter service early in 2013. The massive, 35 m-diameter antenna enables receipt of precious scientific data from current and future missions voyaging hundreds of millions of kilometres into our Solar System.
Inauguration of Malargüe also marks the completion of the Agency's trio of deep-space antenna (DSA) stations as part of the ESTRACK network and confirms ESA as one of the world's most technologically advanced space organisations."
The European Space Agency (ESA), established in 1975, is an intergovernmental organization dedicated to the exploration of space, currently with 19 member states. Headquartered in Paris, ESA has a staff of more than 2,000. ESA's space flight program includes human spaceflight, mainly through the participation in the International Space Station program, the launch and operations of unmanned exploration missions to other planets and the Moon, Earth observation, science, telecommunication as well as maintaining a major spaceport, the Guiana Space Centre at Kourou, French Guiana, and designing launch vehicles. ESA science missions are based at ESTEC in Noordwijk, Netherlands, Earth Observation missions at ESRIN in Frascati, Italy, ESA Mission Control (ESOC) is in Darmstadt, Germany, the European Astronaut Centre (EAC) that trains astronauts for future missions is situated in Cologne, Germany, and the European Space Astronomy Centre is located in Villanueva de la Cañada, Spain.

ScienceSprings is powered by MAINGEAR computers